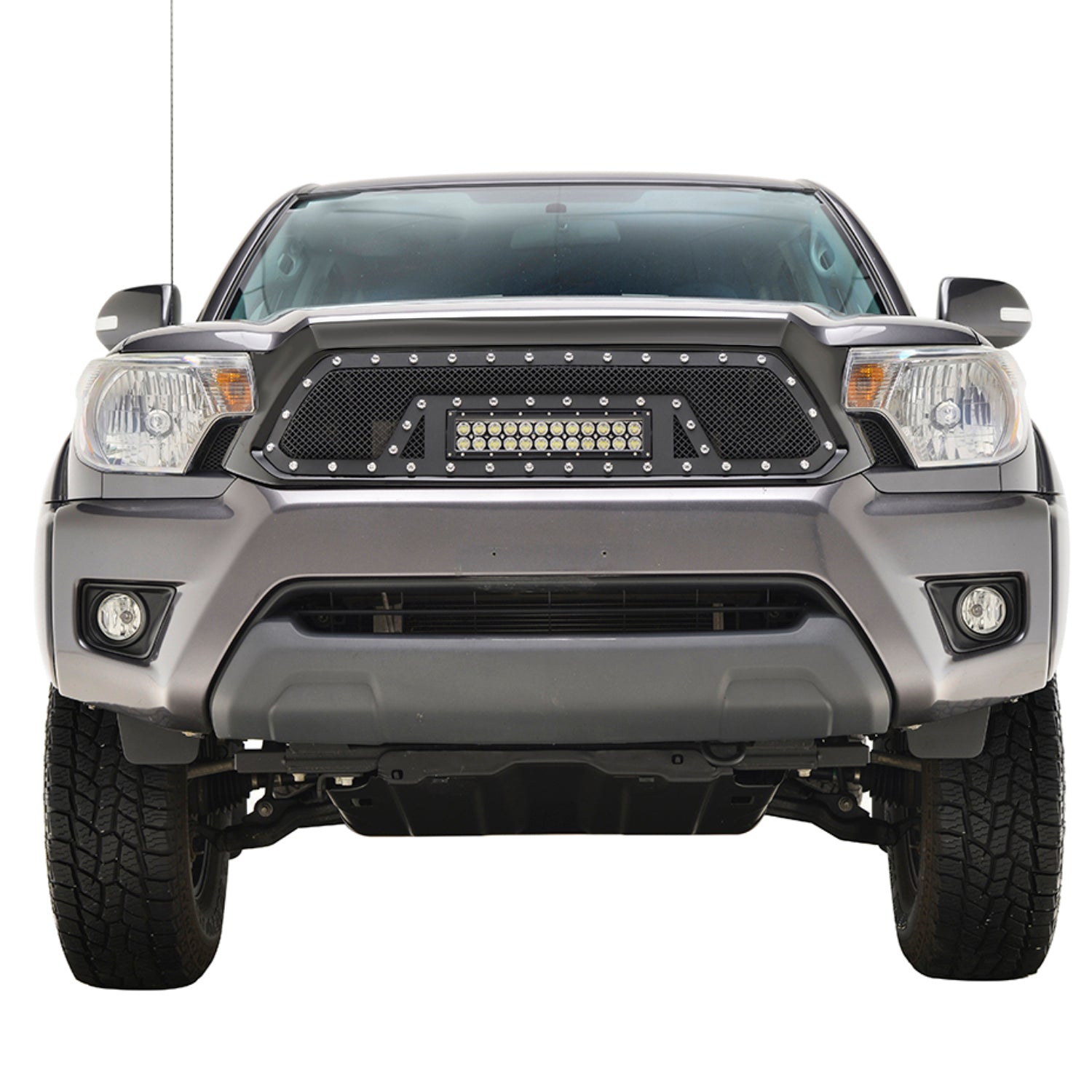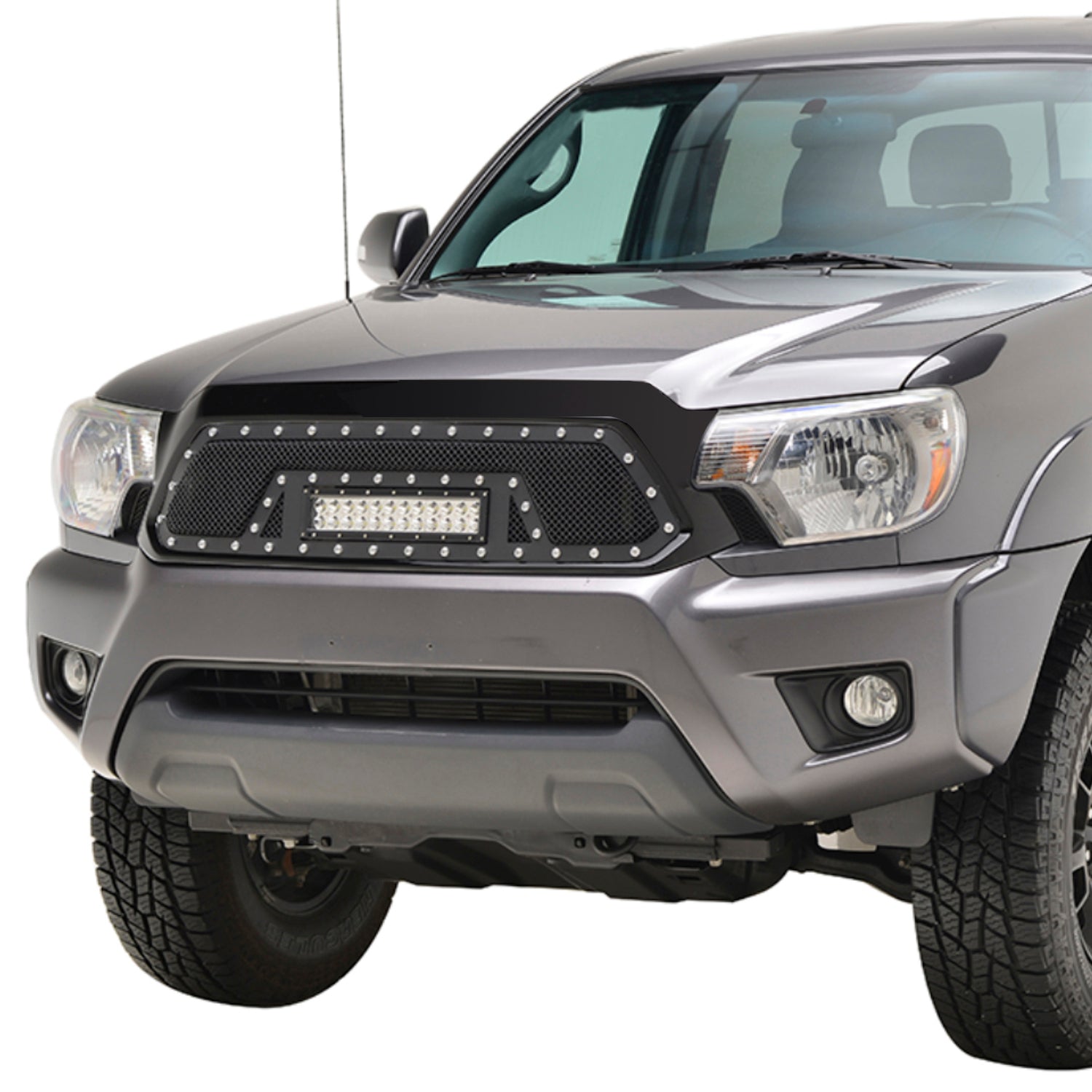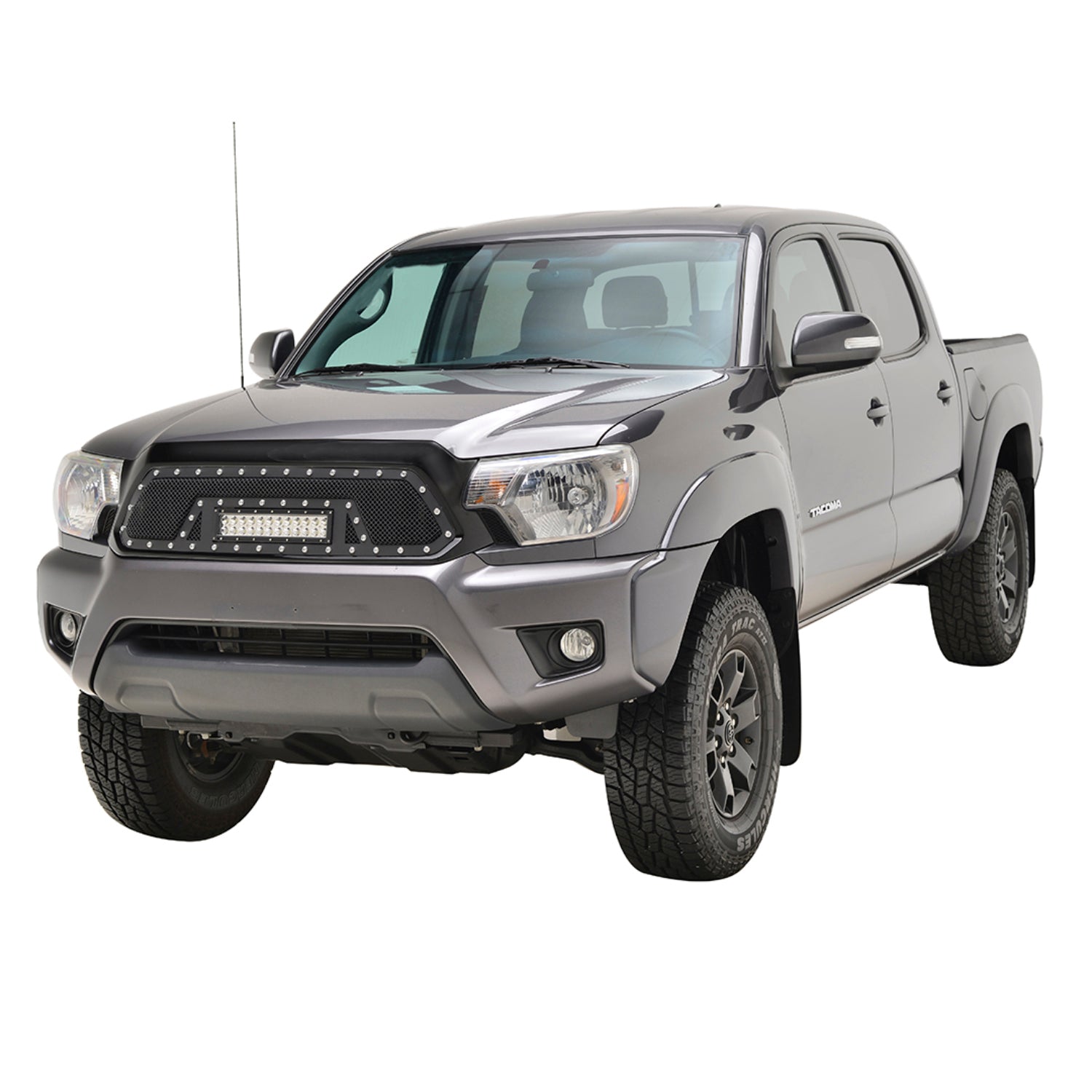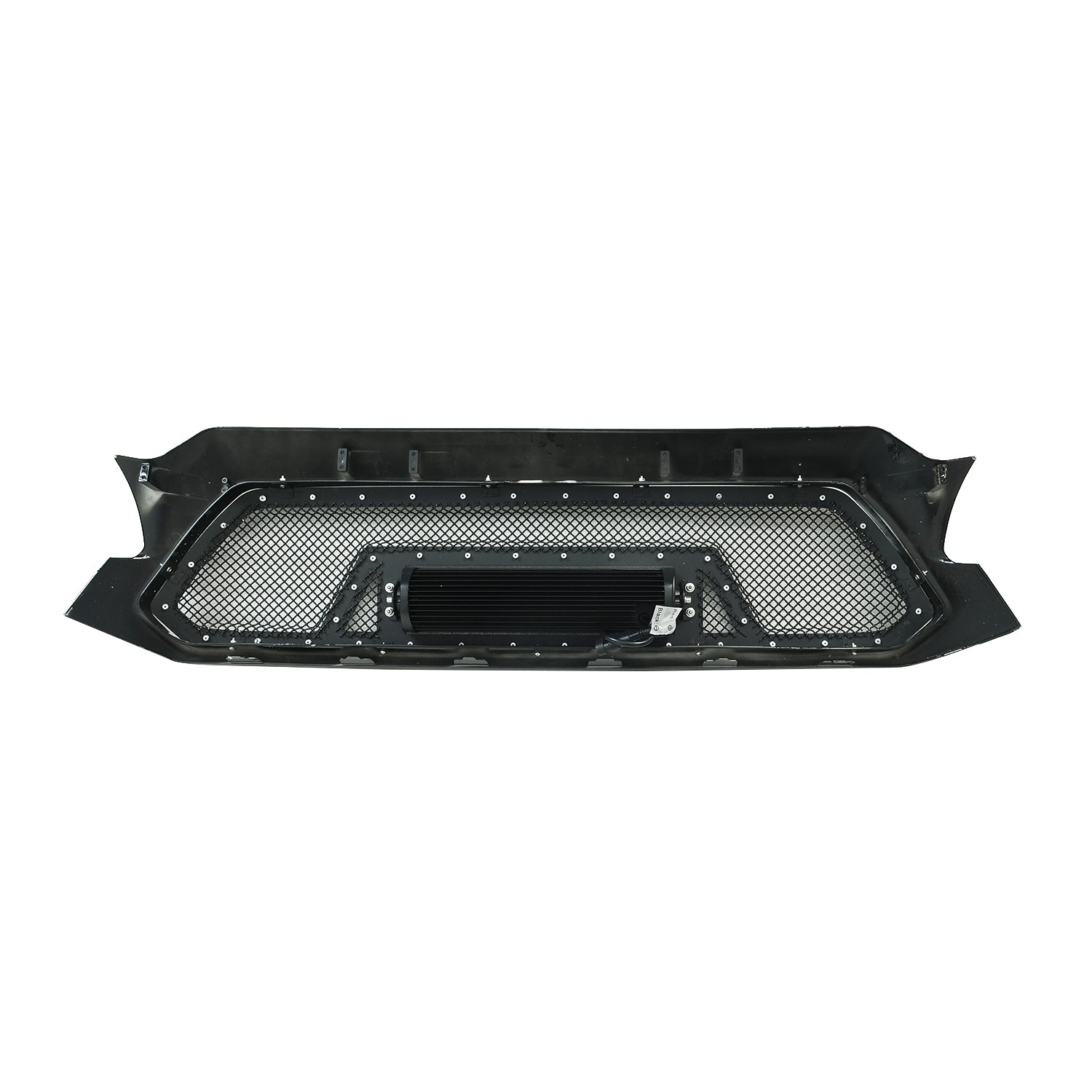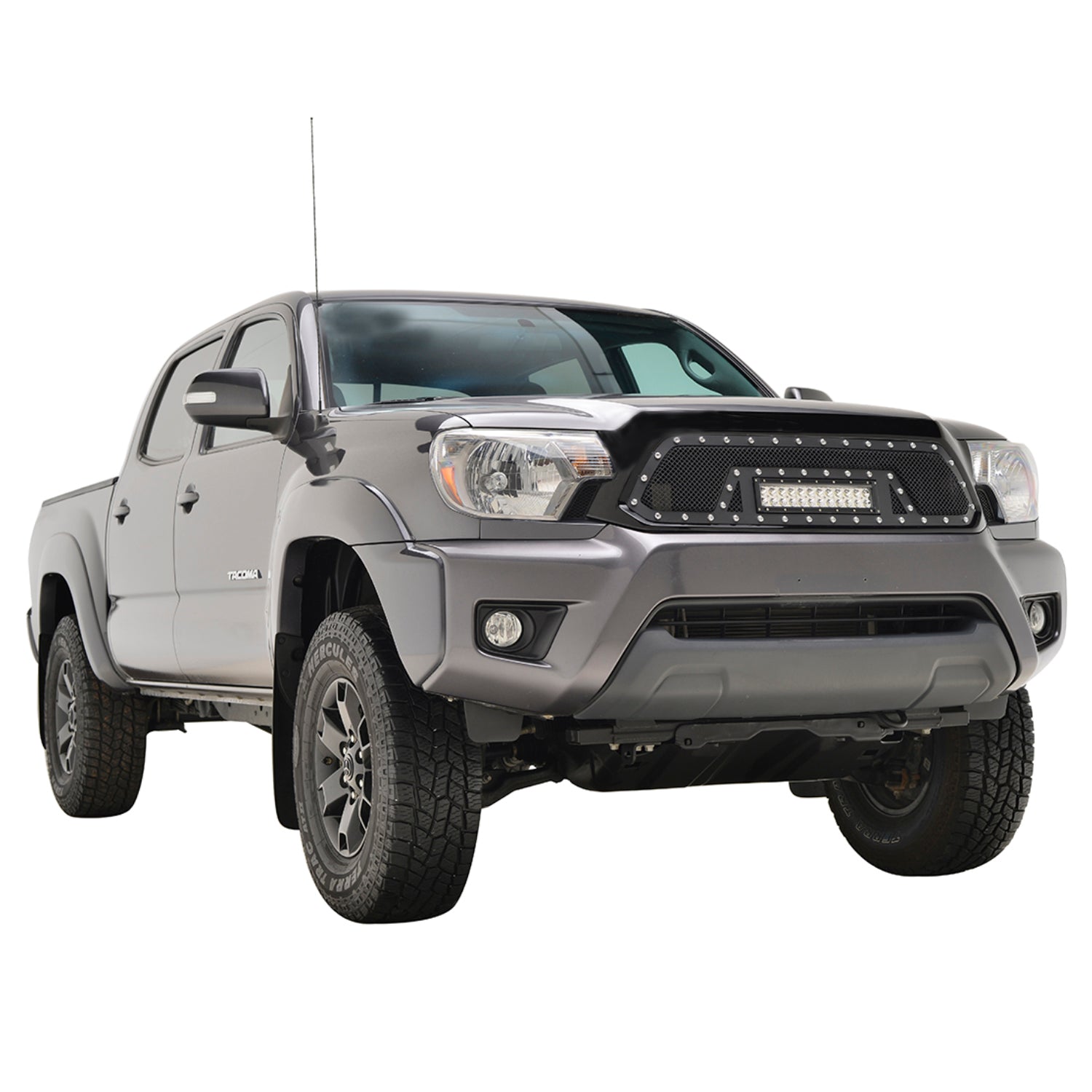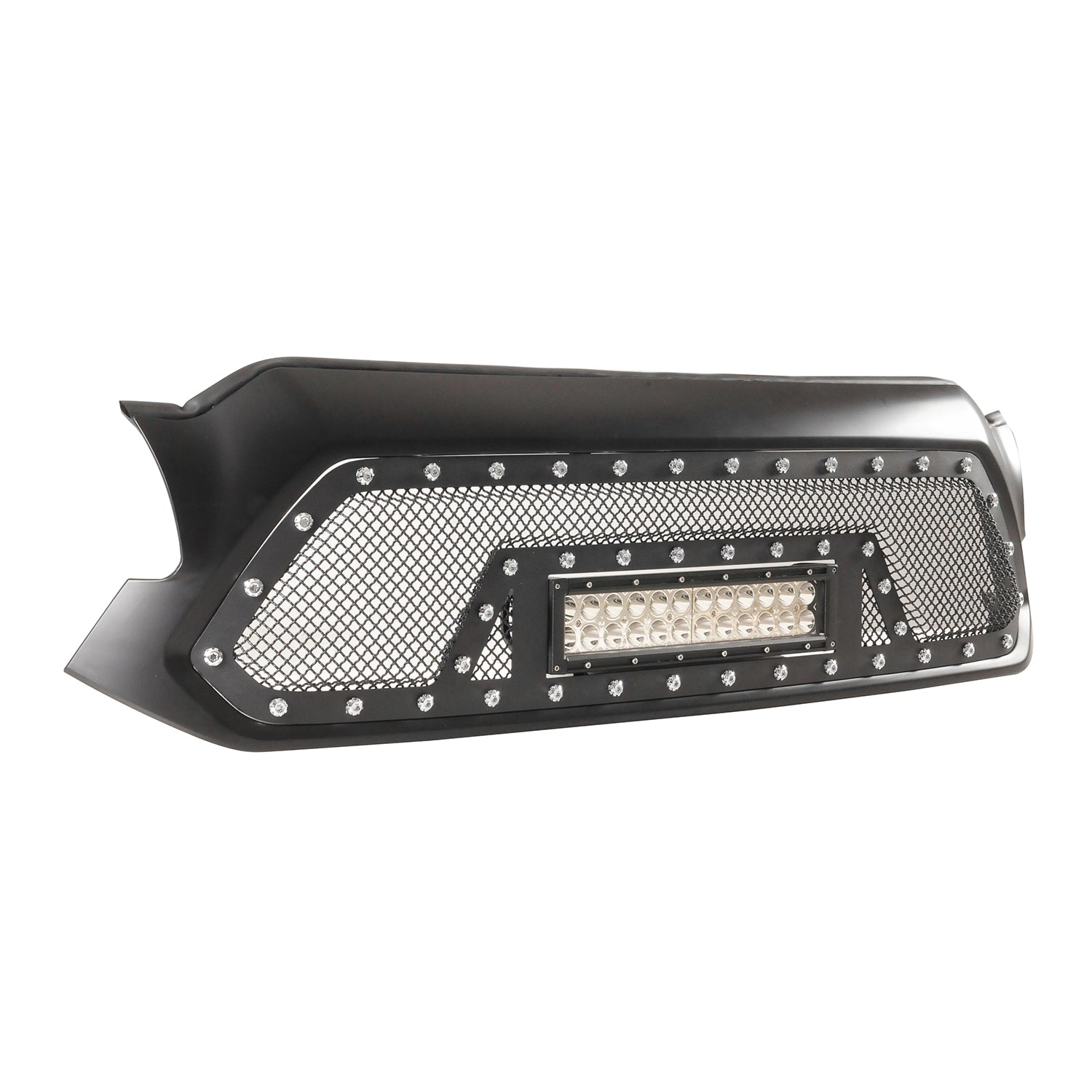 12-15 Toyota Tacoma Evolution Matte Black Stainless Steel Grille (48-0855)
This product is sold until inventory is no longer available and will not be reordered. This product is sold "new-as is with no warranty"

Wire size: 2.0mm

Paramount Automotive Evolution LED Packaged Grilles use stainless steel formed mesh design, and come packaged in a matte black OE style shell with pre-installed LED Lights to easily replace OE grille assembly.
They are perfect for truck owners looking to elevate the appearance of their vehicle for an impressive look.
Tackle nighttime trailing with the addition of Hi-Powered LED Technology.

**Custom Wiring Required**
Our lights are not a direct plug and play system.They do require a custom wiring harness with relay, switch and inline fuse integrated in the harness.
When installing any electrical accessory to your vehicle we require installation be performed by a qualified individual.
Power must always be sourced directly from the battery.
Do not wire directly to your factory fog light harness, light damage may occur.