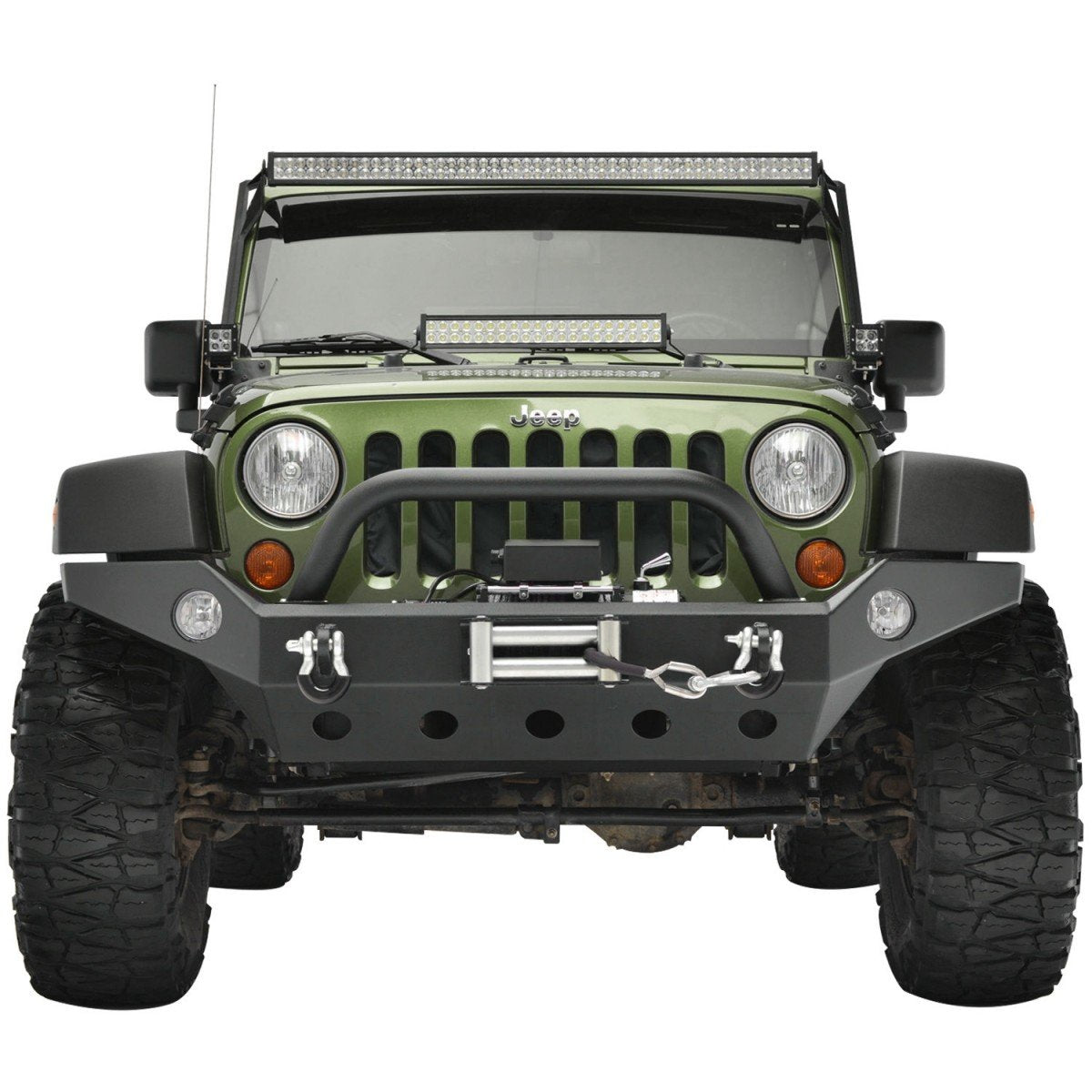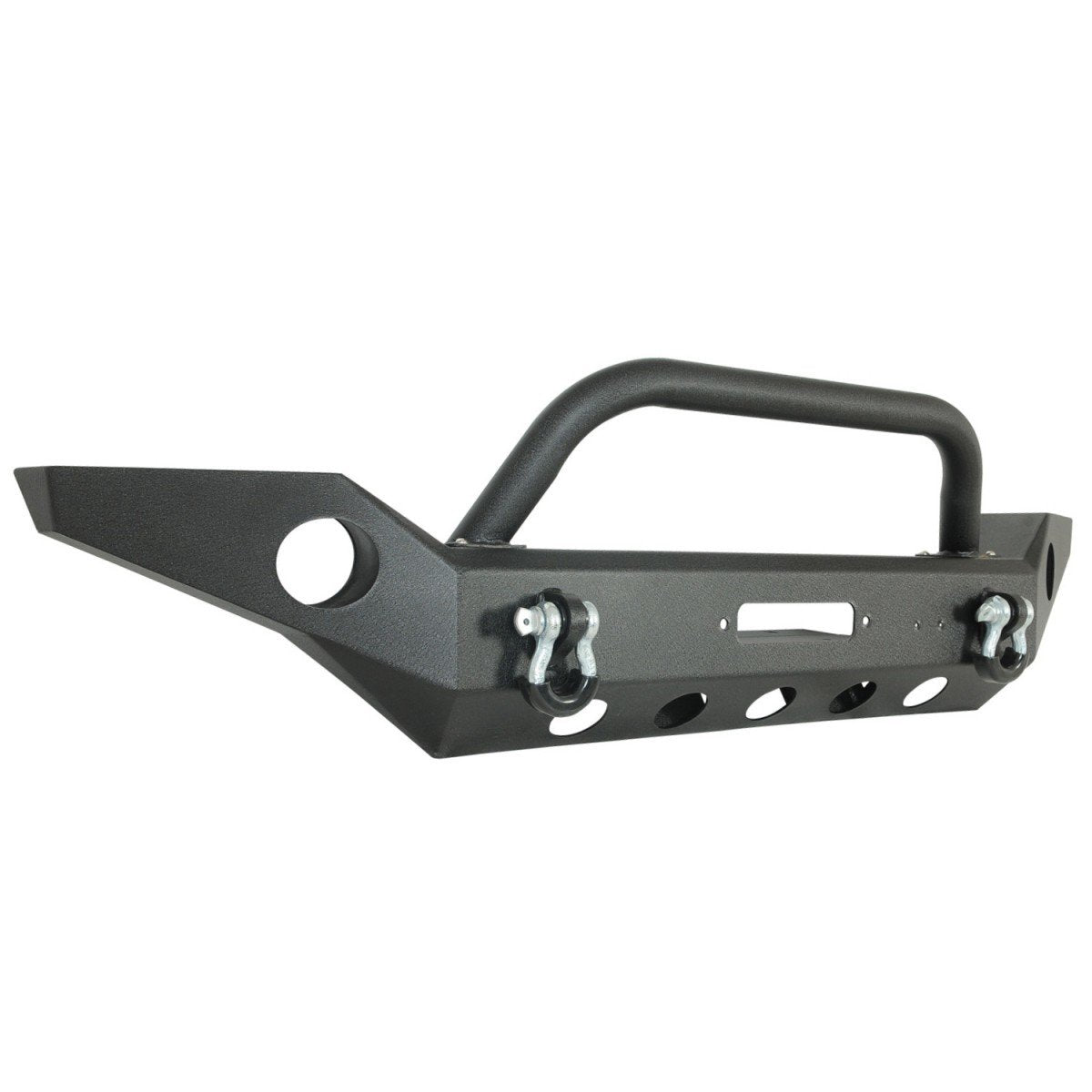 18-23 Jeep Wrangler JL/JT Full-Width Front Bumper with Fog Light Provision (51-8061)
Full Width Front Bumper with Fog Light Hole
· Full Width Design : Full Width (71 1/4 inches) Front Bumper will give your Wrangler JL JT the full benefits of having a full-size bumper strong enough to handle the rigors of the road. Utilizing a tapered design allows your Wrangler to easily slide off large rocks and ledges making it ideal for the toughest of off-road adventures.
· Fog Light Hole : If you need extra auxiliary lights for your Wrangler, you'll be happy to know that this Full Width Front Bumper comes with light mount tab. The first is an integrated overrider tab that can fit two small LED lights, while the center part of the bumper is designed to house two OE fog lights.
· JL JT Fog Light Adaptor: Fog light adaptors included make your Wrangler JL/JT OE sport fog lights securely into place and holds tightly.
· Recovery Bumper : This bumper is designed to be equipped on a Wrangler that's ready to help its friends out. With 4.75T solid D-ring, fog light housing, light tabs, built-in winch plate included, you'll be ready to go at a moment's notice.
· Steel Construction : The 5/32 inch cold rolled steel used to fabricate this bumper provides solid, heavy protection against road hazards. 2 3/8"x .120 wall steel tubing provides a bumper frame that will stand the test of time. The textured black powder coat finish provides rugged and durable protection for the steel of the bumper.
· Compatibility : This Steel Full-Width Front Bumper is designed to fit 2018-2022 Wrangler JL models and 2020 2022 Gladiator JT.