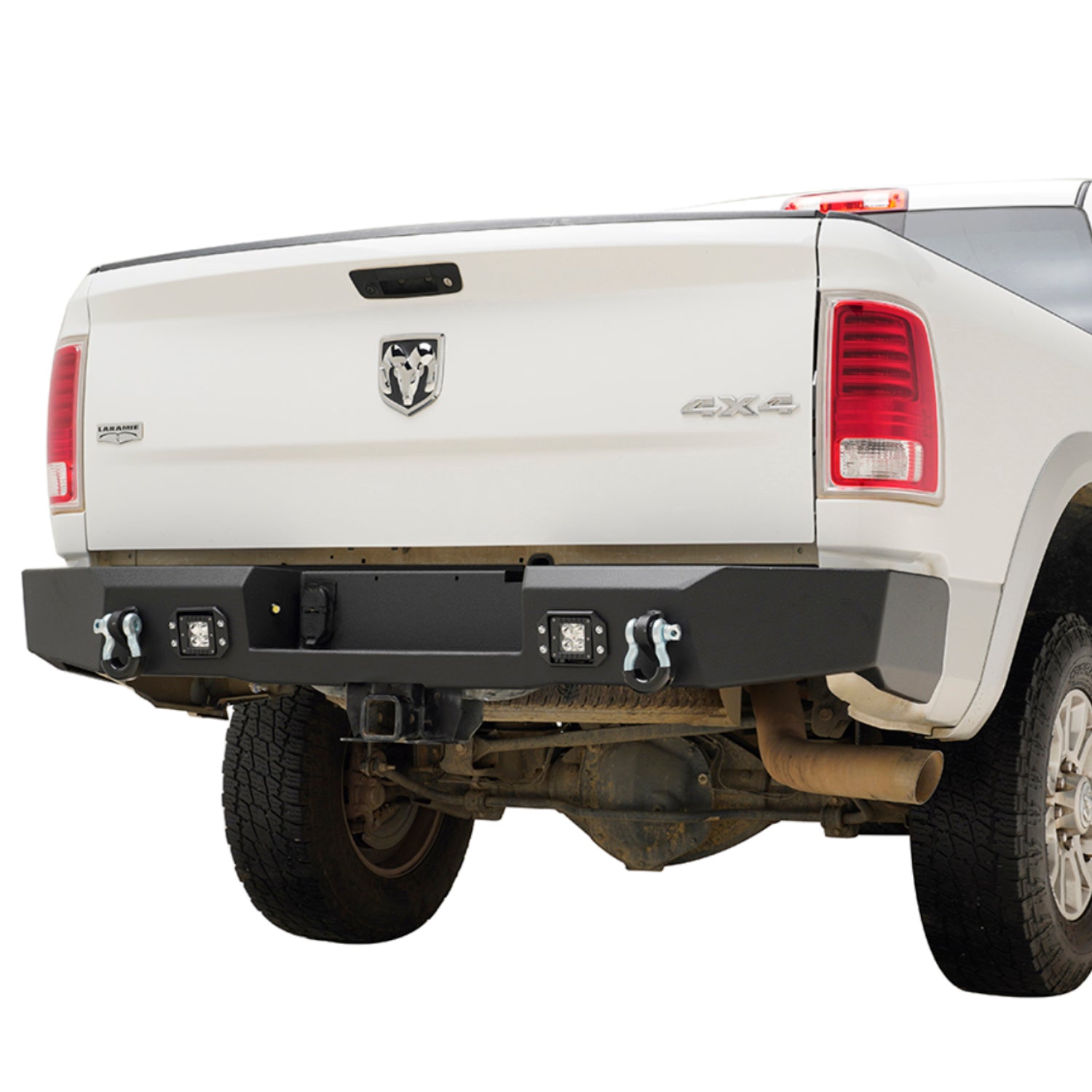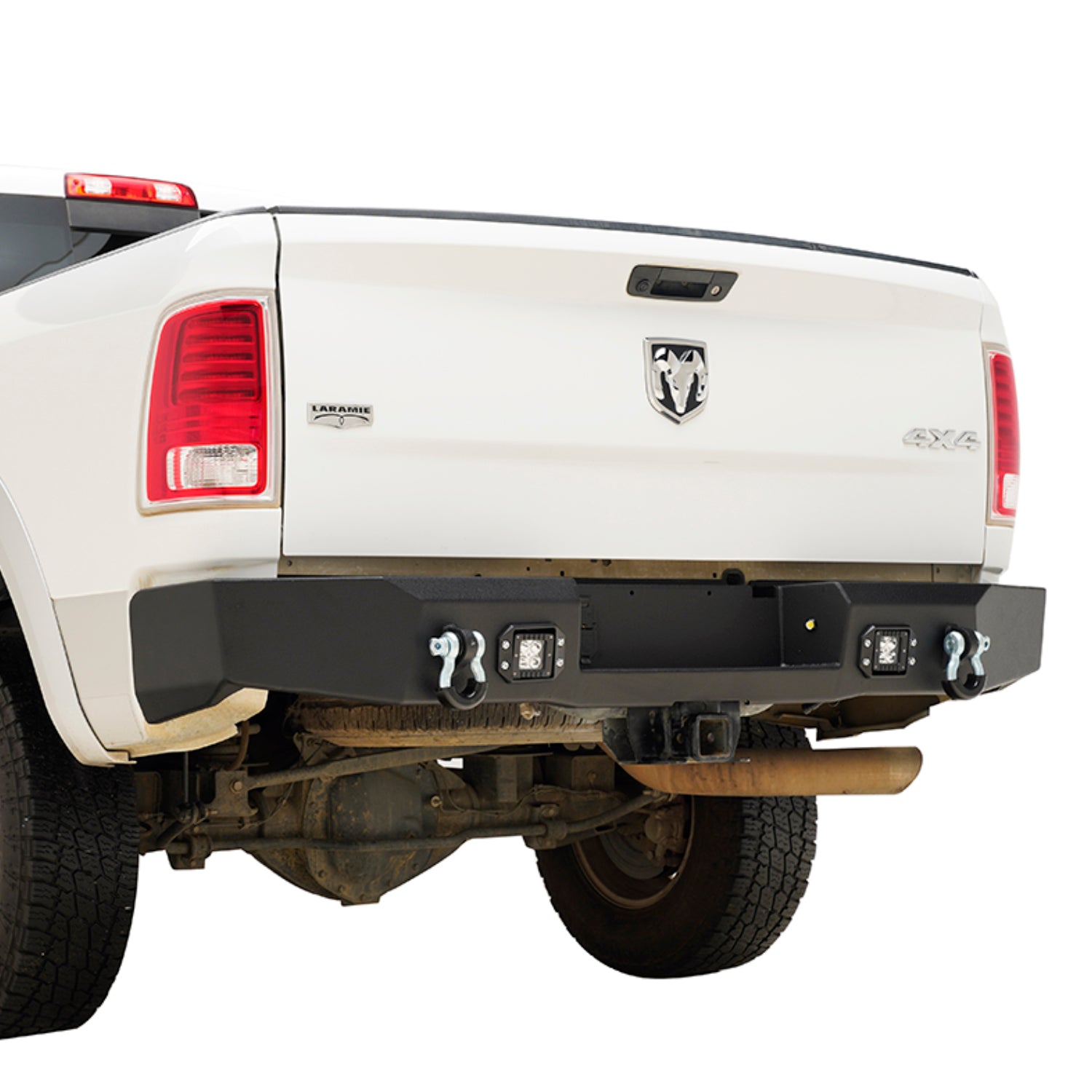 10-18 Dodge Ram 2500 LED Rear Bumper (57-0207)
Fitment:
2010-2017 Dodge Ram 2500.
Item Included:
Rear bumper + two D-rings + mounting hardware + instruction.
Features:
Manufactured from durable 5/32"steel sheet.
* Two shackles with isolator are included.
High strength d-ring mounts are welded on both inside and outside.
Drilled holes: provisions for license plate lights and trailer light plug.
* Designed to not obstruct your factory receiver hitch.
Paramount Automotivele eye light low power consumption, ultra long lasting design. Surface Finish:
Textured black.
Designed to not only improve your trucks appearance, but also provide increased protection in urban and rural environments. Made with high strength steel plates, our bumpers will give you additional peace of mind knowing that they will withstand just about any hazard that comes along.