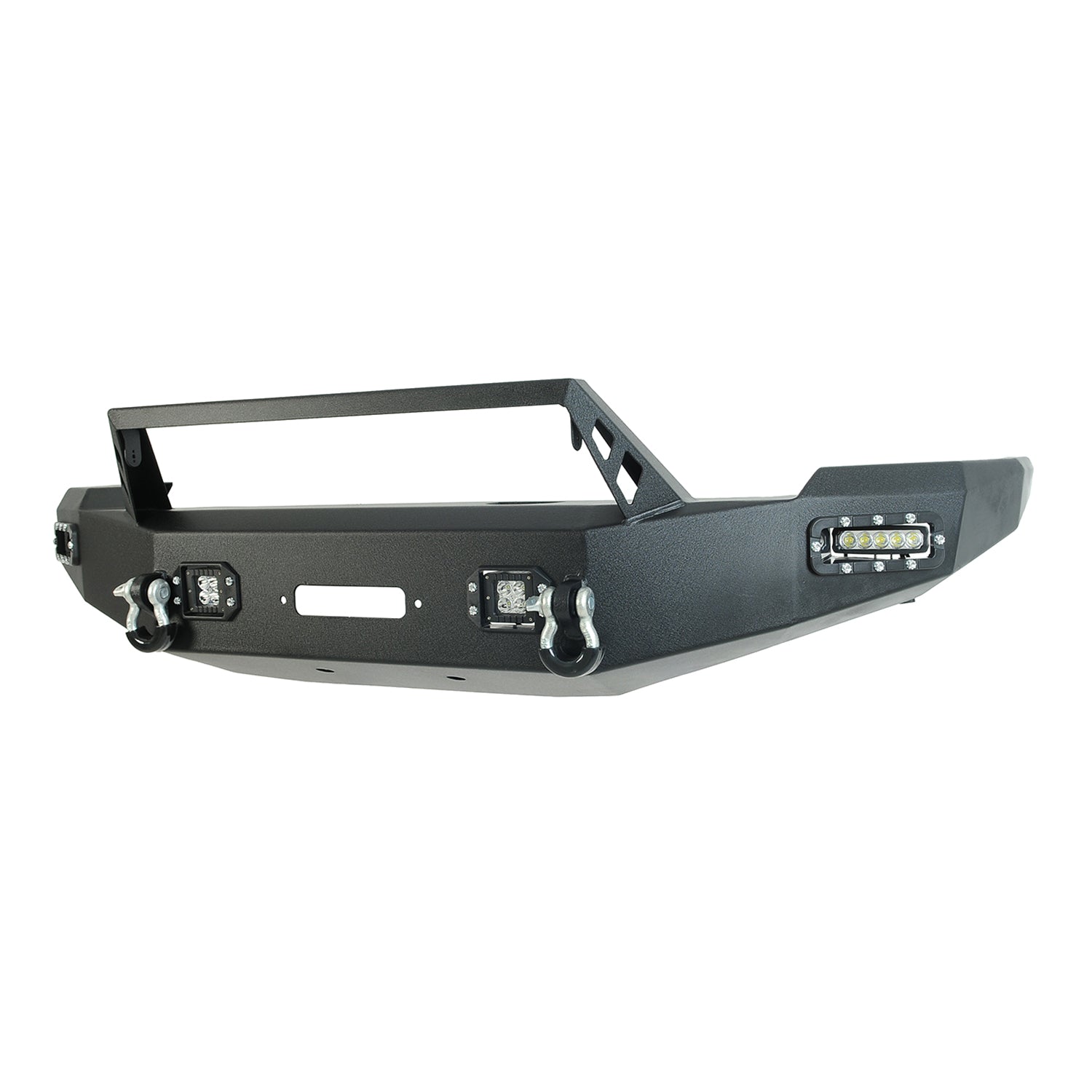 11-14 Chevy Silverado 2500 LED Front Winch Bumper (57-0308)
11-14 Chevy Silverado 2500 Heavy Duty Front Winch Bumper With LED Lights
* Package include: front bumper with LED lights & D-rings + wire harness and switch for LED lights + necessary hardwares.
* Material: Cold rolled steel sheet.
* Finish: Black powder coat finish.
* Two shackles with isolators are included.
* Powerful LED lights (wire harness & switch) are included.
* Optional brackets for 30" LED light bar.
* Built-in winch plate for up to a 15,000 lbs. winch.
* Heavy duty design and powerful LED lights. heavy duty LED truck winch bumpers bring added protection and handsomely rugged style for your Ford super duty. Manufactured frome high strength steel plates, our heavy duty winch bumpers furnish truck owners with the kind of looks and protection necessary for anyone venturing where potential hazards may occur. Outdoorsmen and urban commuters alike will benefit from the style and function these bumpers provide.