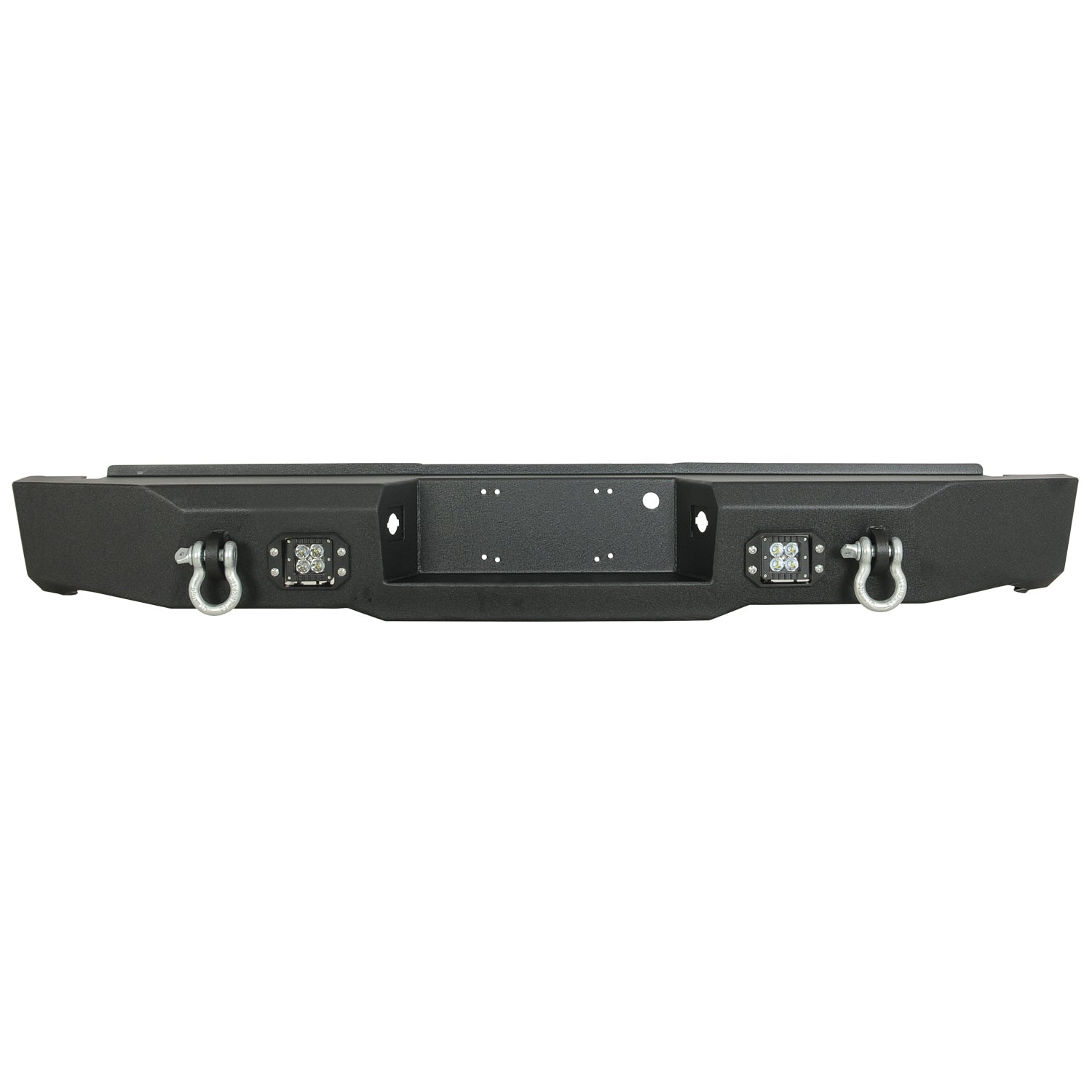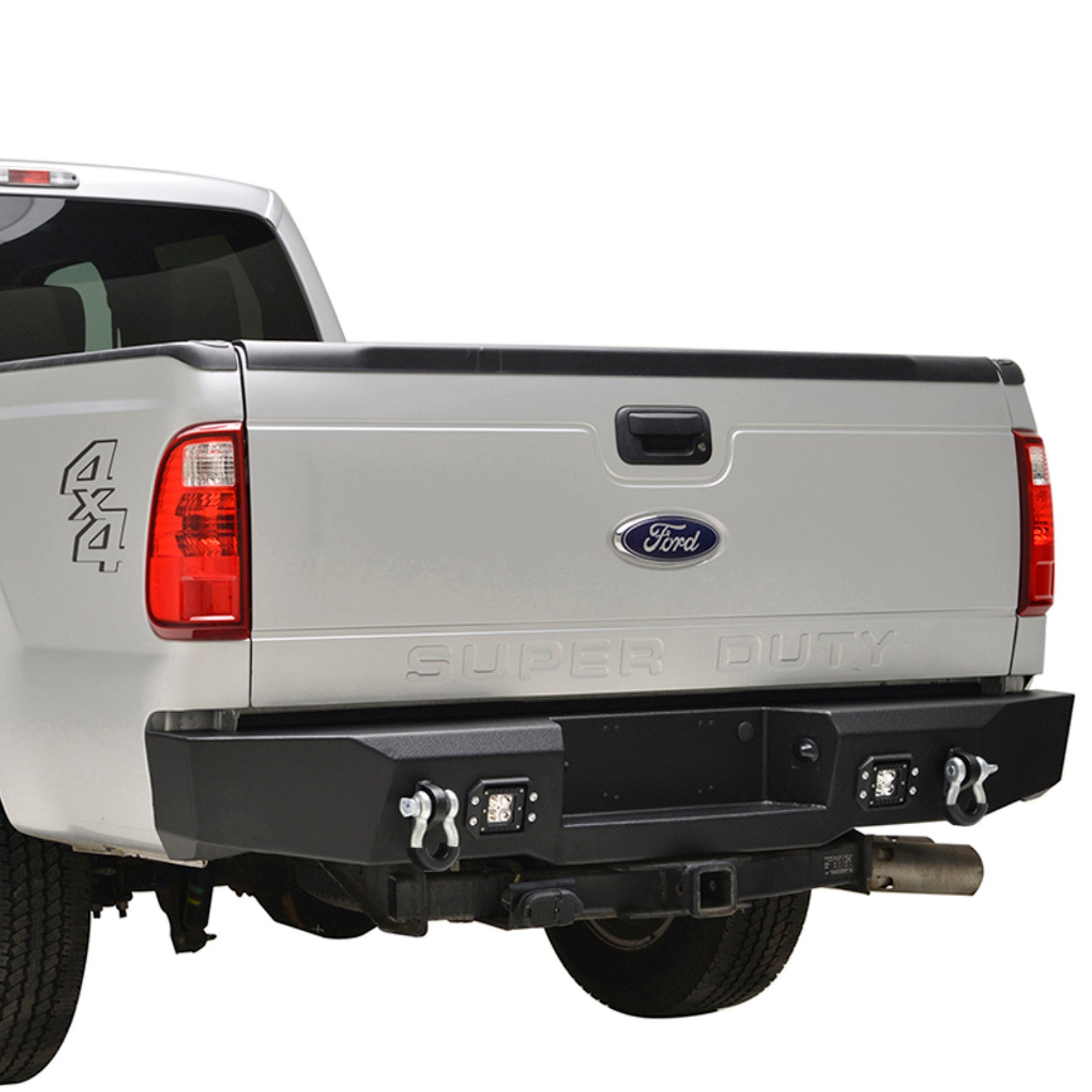 11-16 Ford F-250/F-350/F-450 LED Rear Bumper (57-0115)
Fitment:
11-16 Ford F-250/F-350/F-450 Super Duty
Item Included:
Rear Bumper + two D-rings + two 12W LED lights + mounting hardware
Materials:
Durable 5/32" steel sheet
Surface Finish:
Textured Black
Features:
* Provisions for license plate lights and trailer light plug.
* Port to allow access to spare tire crank.
* Designed to not obstruct your factory receiver hitch.
* Two 12W LED lights are included.
* D-Ring mounts are welded on both inside and out. Two 4.75 Ton D-rings are included.
Two shackles with isolator are included.
The full width rear tubular bumper is a great upgrade for any truck owner that wants an aggressive off-road look with a no hassle 100% bolt on installation. The bumpers are designed to utilize two cube style LED lights for extra rear lighting and maintain full functionality of the factory rear hitch and spare tire access.