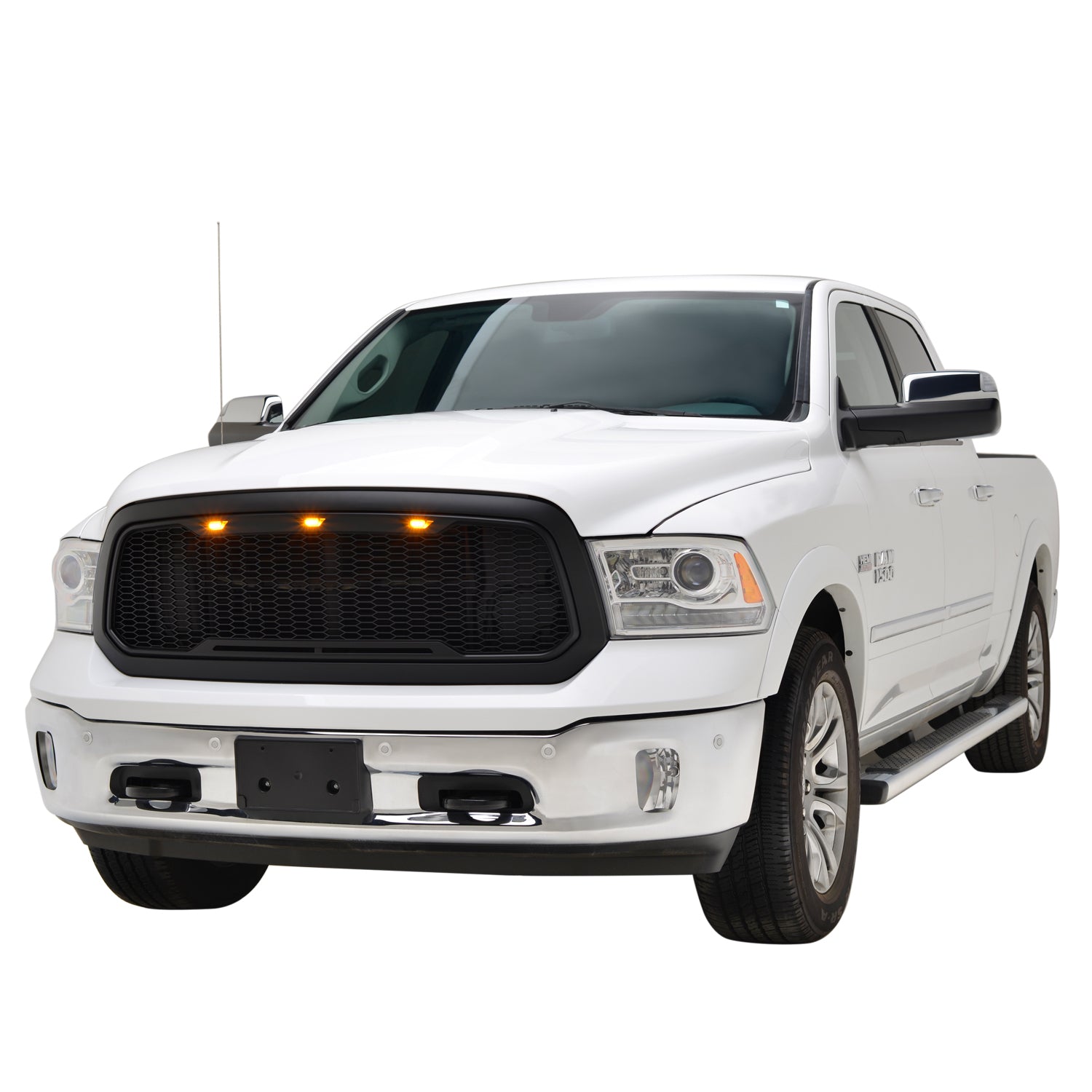 13-18 Dodge Ram 1500 Matte Black ABS LED Impulse Mesh Grille (41-0183MB)
Front Grille for 2013-2018 Ram 1500 Mesh Grille with Amber LED Lights

Introduction :
This new front grille you are looking at is designed for 13-18 Ram 1500. Our stylish grilles aggressively enhances the appearance to make your car stand out from the crowds. They are constructed of quality materials for strength and durability. These handsome looking grilles provide a great alternative to transform your vehicle's appearance to the next level.

Specification:
Color:Matte Black
Material: Lightweight ABS Plastic
Position On Vehicle: Front main upper/Hood opening
Fitment: 13-18 Ram 1500

Features:
1.Direct bolt-on replacement of original grill
2.No cutting or drilling required
3.Made from durable ABS Plastic
4.Fadeproof. Will not rust/corrode/peel, not easy to crack or break
5.Add a unique offroad look to your truck's appearance
6.The front grille for Ram can prevent debris and harmful things from damaging radiators while allowing air to pass by and keep the engine running cool

Package included:
1x Full ABS Front Packaged Grille
3x Amber LED Lights
1 to 3 LED Light Wire Harness
All Mounting Hardwares.