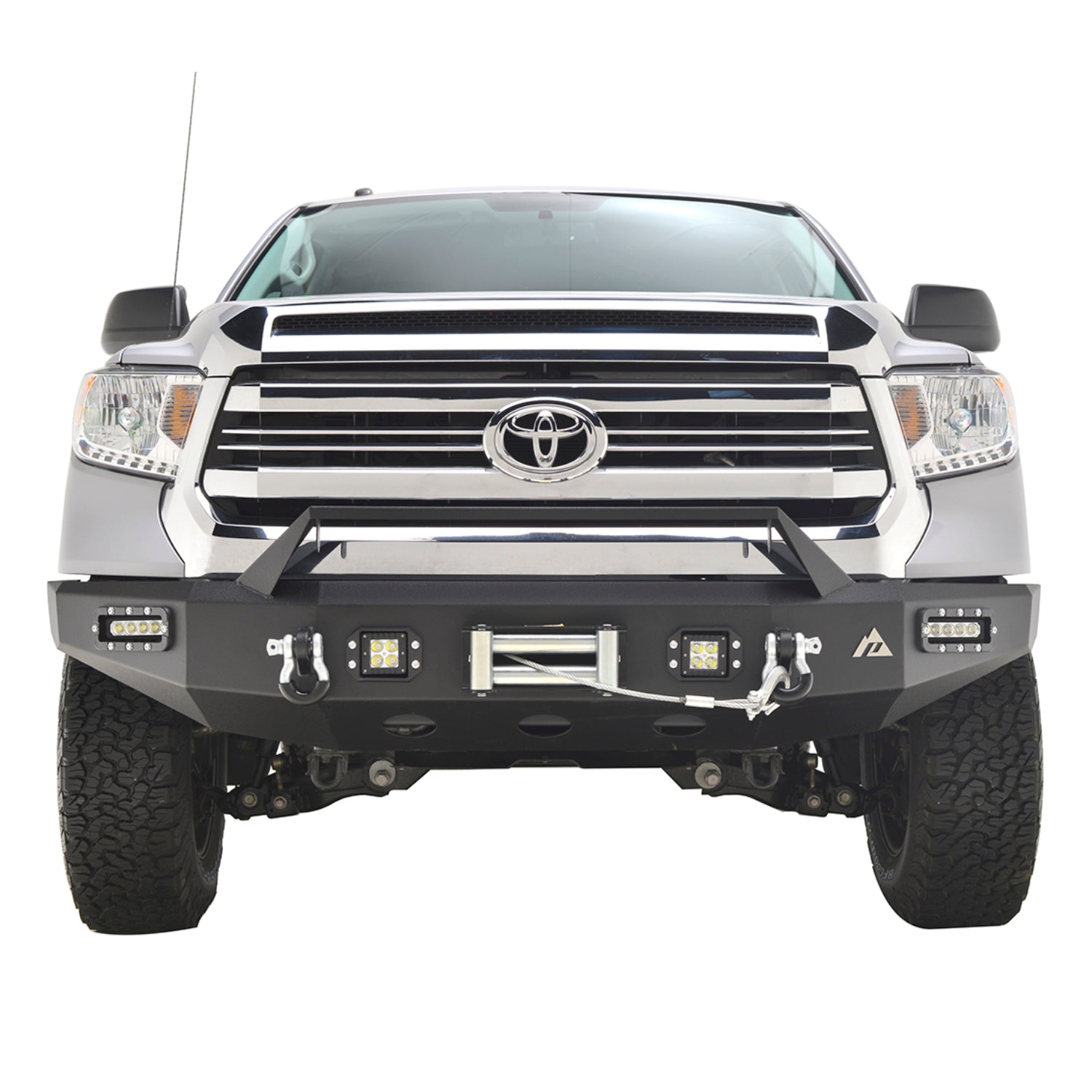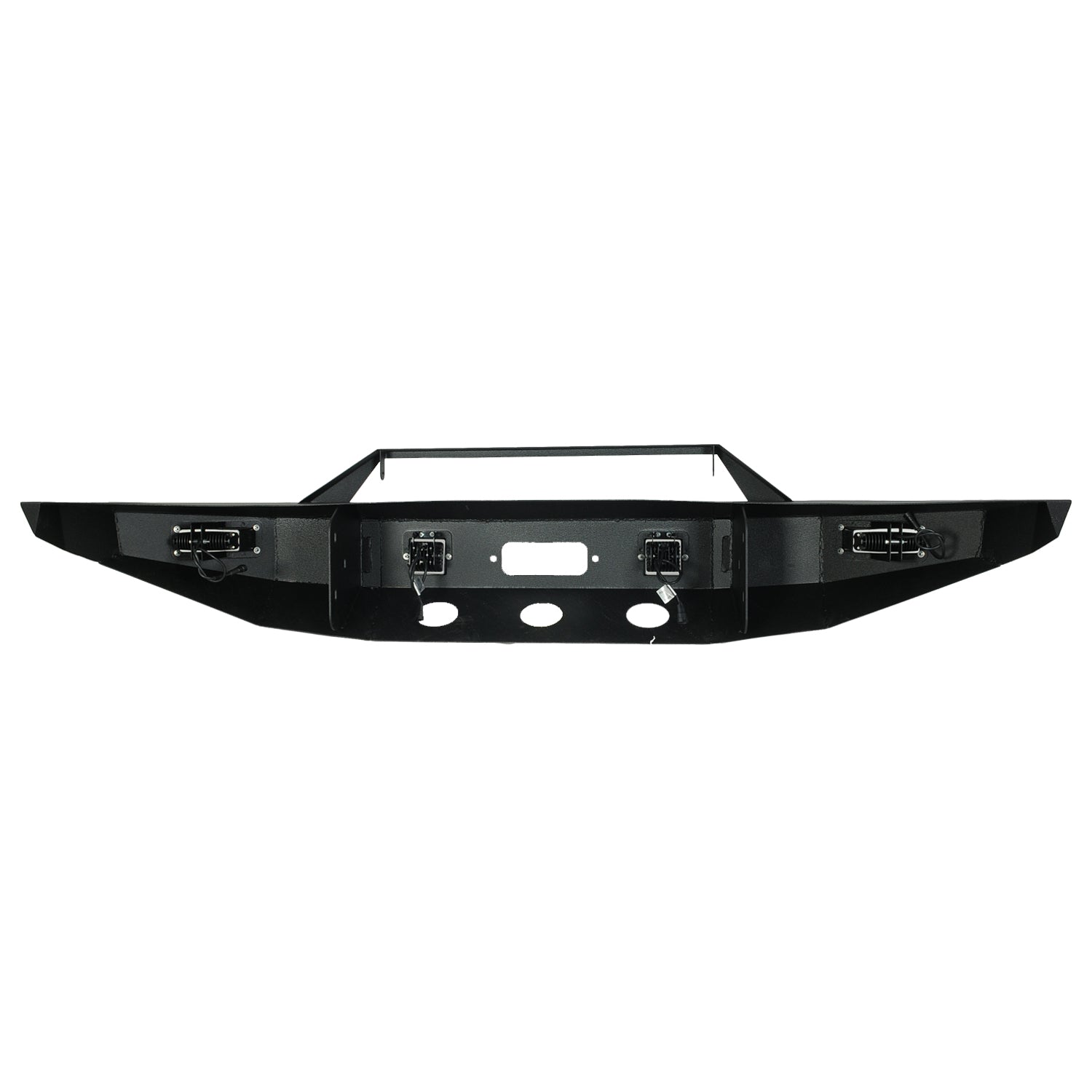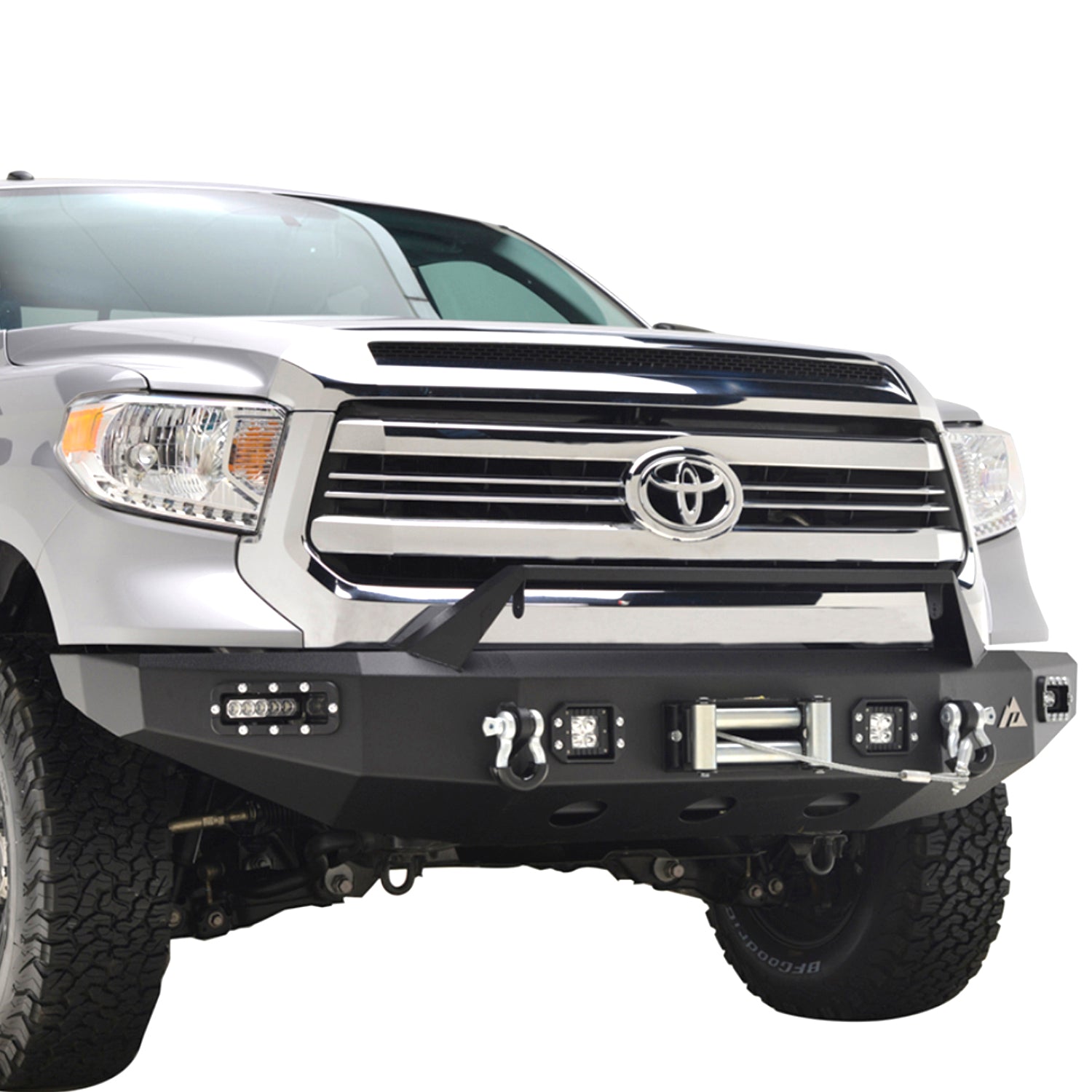 14-19 Toyota Tundra LED Front Winch Bumper (57-0404)
Fitment:
2014-2017 Toyota Tundra
Item included:
Front bumper + two D-rings+ two 15W LED lights+ two 12W LED lights + mounting hardware+ instruction
Materials:
Durable 5/32" steel sheet
Item dimensions:
Length 79.21"x Width 22.91"x Height 17.68"
The distance between two LED light bar mounting brackets is 32.05"
Surface finish:
Textured black
Features:
* Design mounting brackets for 30" LED light bar, but 30" LED Light bar is not included. Optional light bar provides extra protection and multiple light mounting options.
* Built in winch plate to accommodate up to 12,000 lbs. winch.
* Recessed fairlead area allows for custom mounting locations
* Two 15W and two 12W LED lights are included
* D-ring mounts welded both inside and out. Two 4.75 ton D-rings are included
* Easy to install. Professional installation is always recommended
Get the most out of your adventures, whether you're conquering rocky terrain, riding the rugged trails, traversing over streams and hills, tromping through sand dunes, or anything in between by adding this supremely tough front off-road bumper. Made from premium grade materials, Paramount Automotive bumper provides brutally epic strength to safeguard your steel stallion's front end against stones, mud, dirt, other bumpers and everything in between you may encounter during your serious off-road adventures. This finest piece of body armor will not only stand up to the punishment of the road, but also add a sleek, aggressive appearance to your vehicle that you're after. Combining style with function, this front bumper is a perfect choice for your off-road companion.