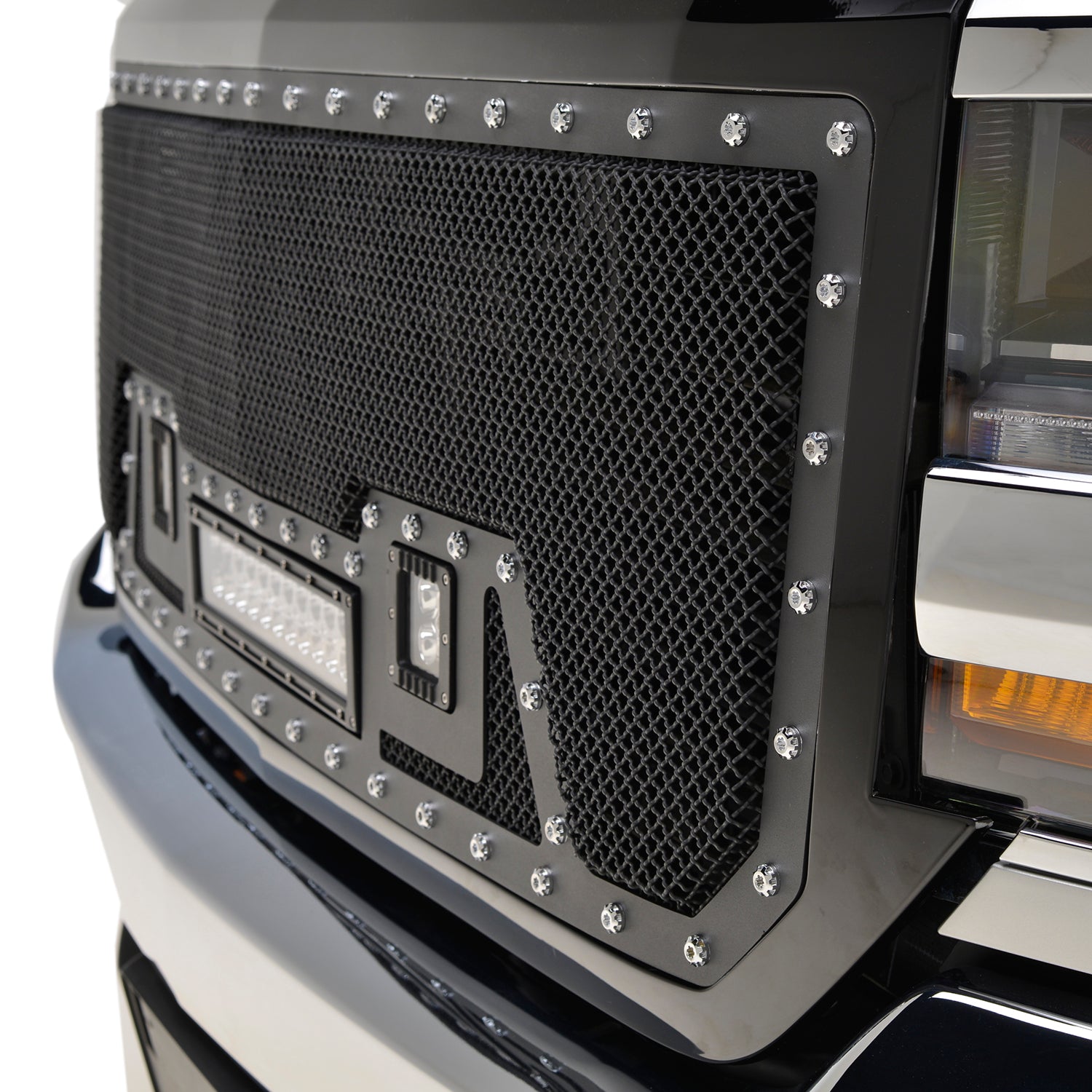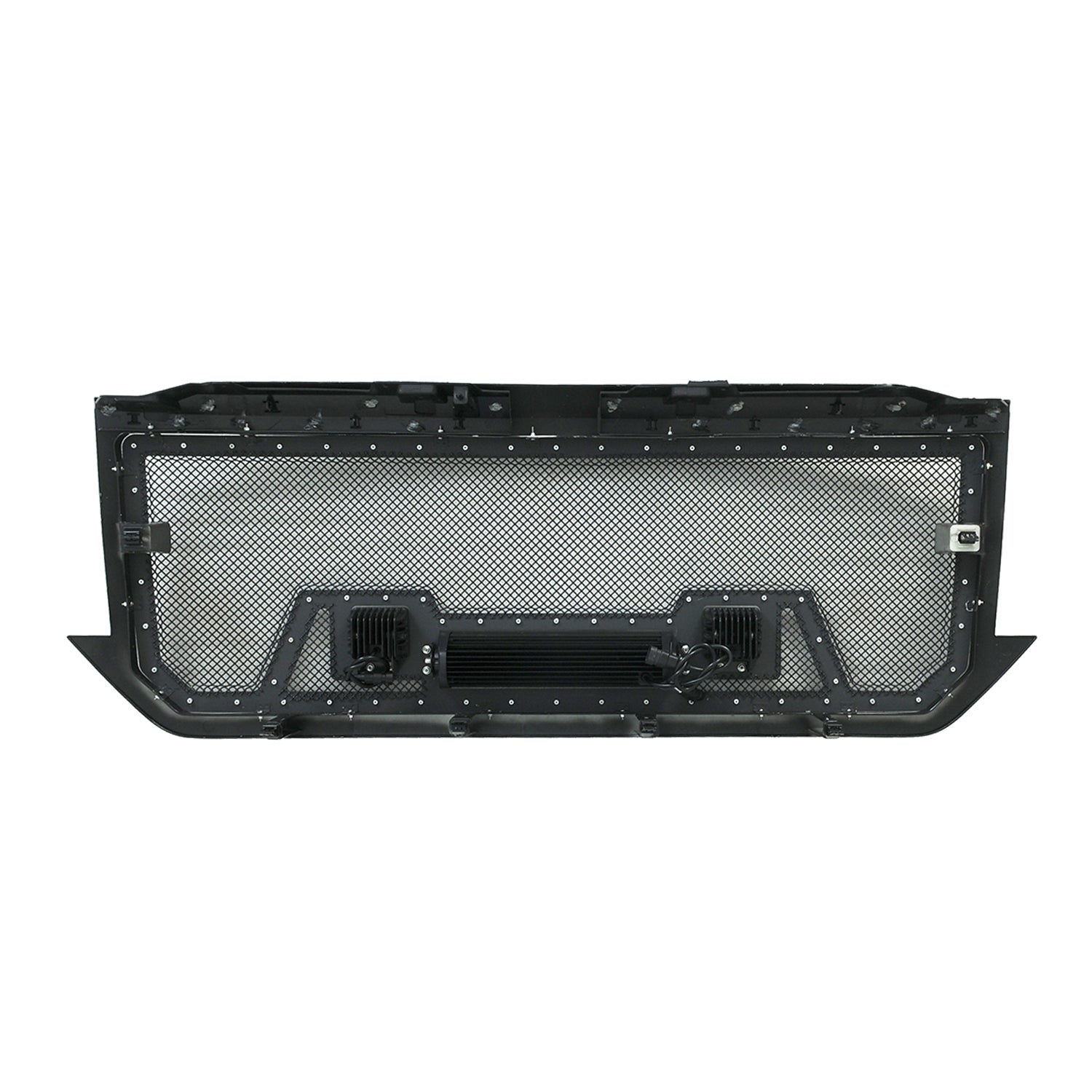 16-18 Chevy Silverado 1500 Evolution Matte Black Stainless Steel Grille (48-0854)
This product is sold until inventory is no longer available and will not be reordered. This product is sold "new-as is with no warranty"

Fits for 2016 / 2017 / 2018 Chevy Silverado 1500 models.

Wire size: 2.0mm

Rivets: Elegant chrome studs/rivets enhanced rugged off-road appearance.

evolution LED packaged grilles use stainless steel formed mesh design, and come packaged in a black OE style shell with pre-installed LED lights to easily replace OE grille assembly.
They are perfect for truck owners looking to elevate the appearance of their vehicle for an impressive look.
Tackle nighttime trailing with the addition of Hi-Powered LED technology.