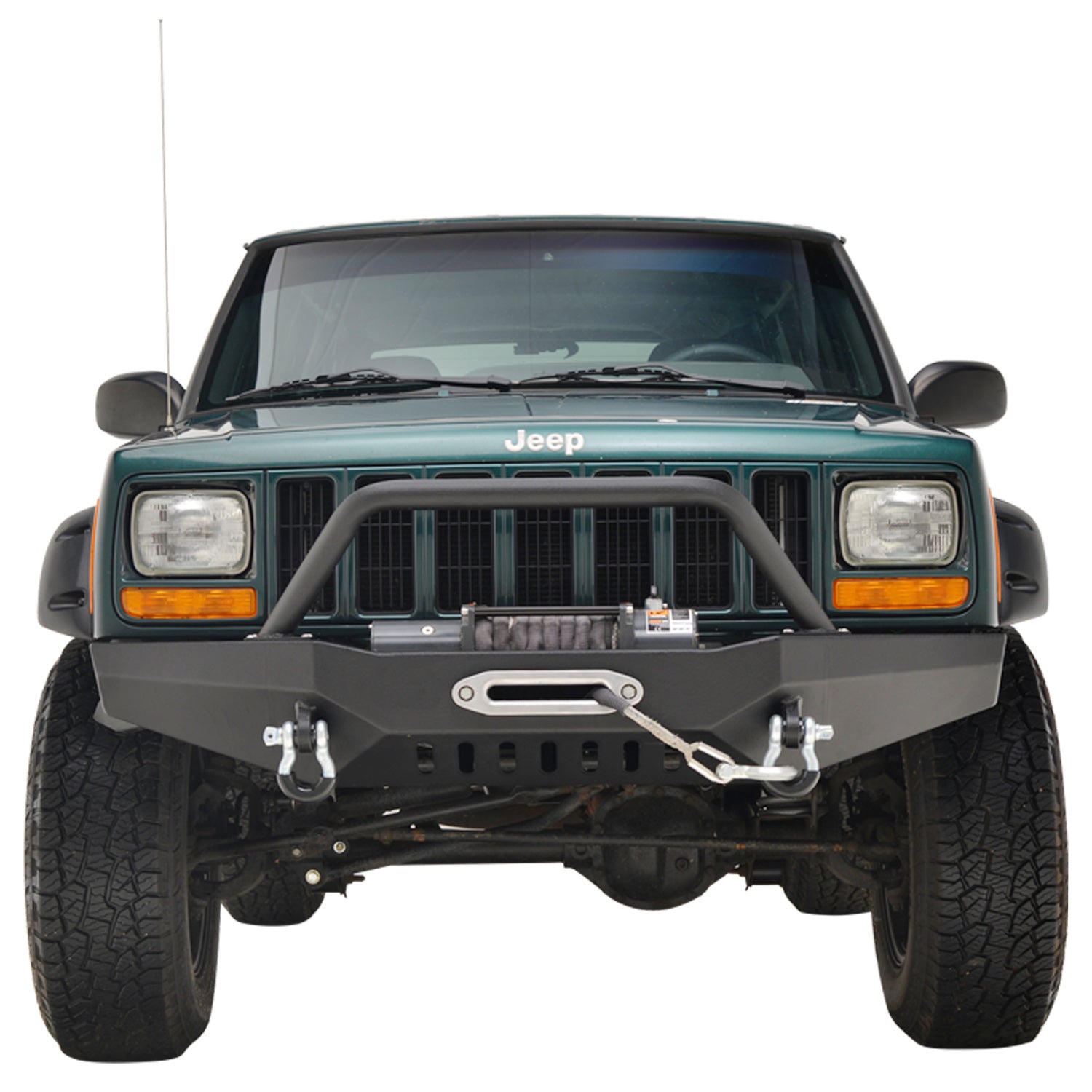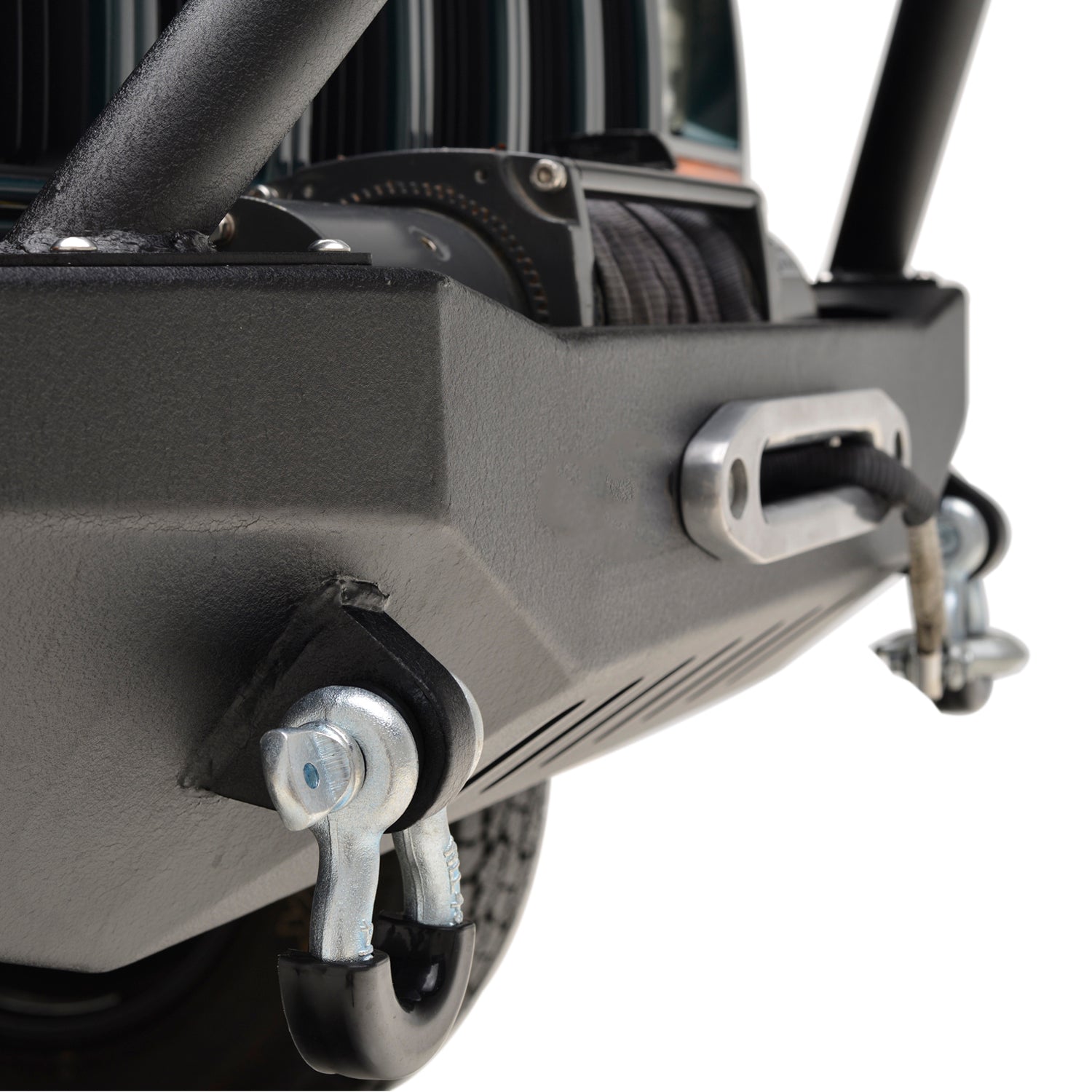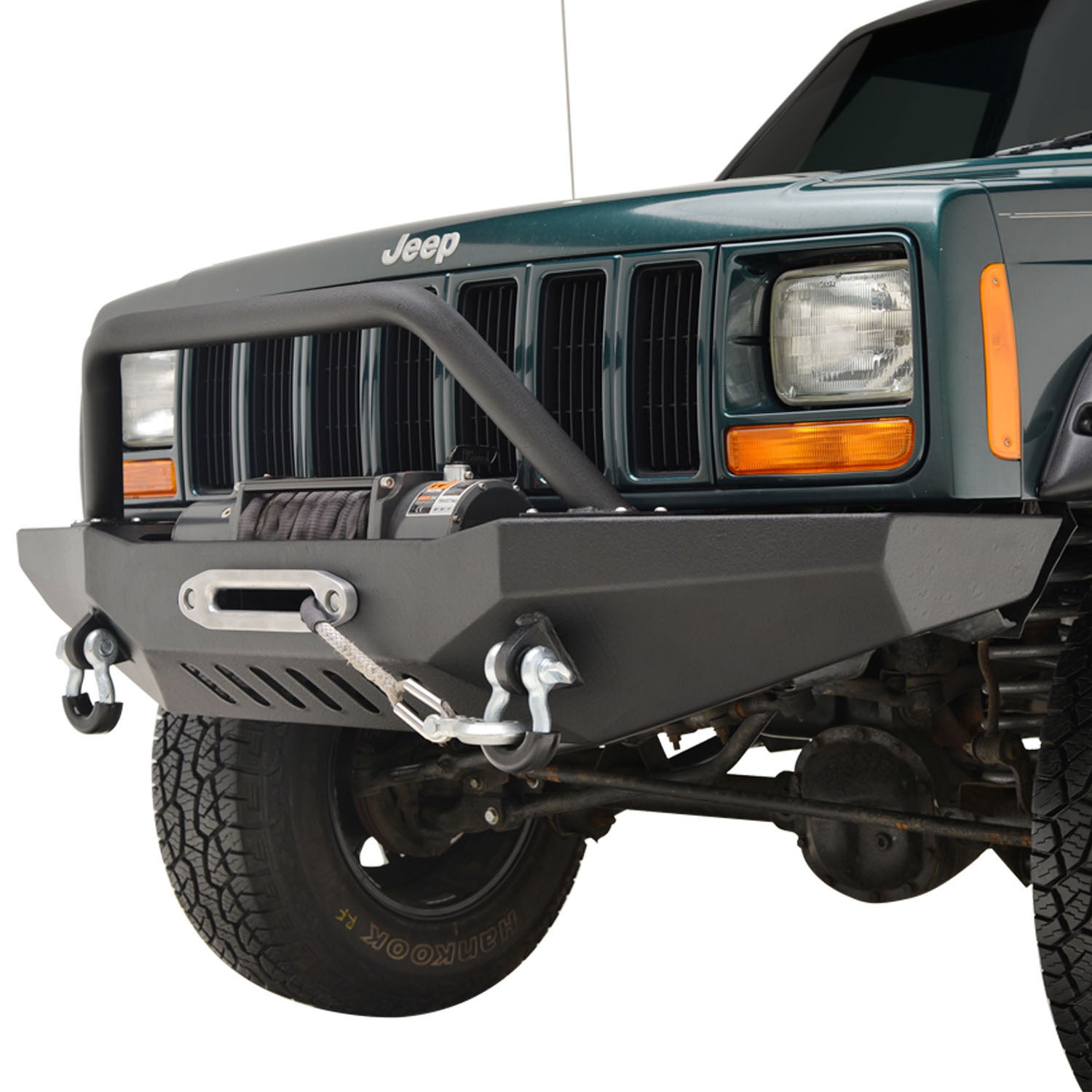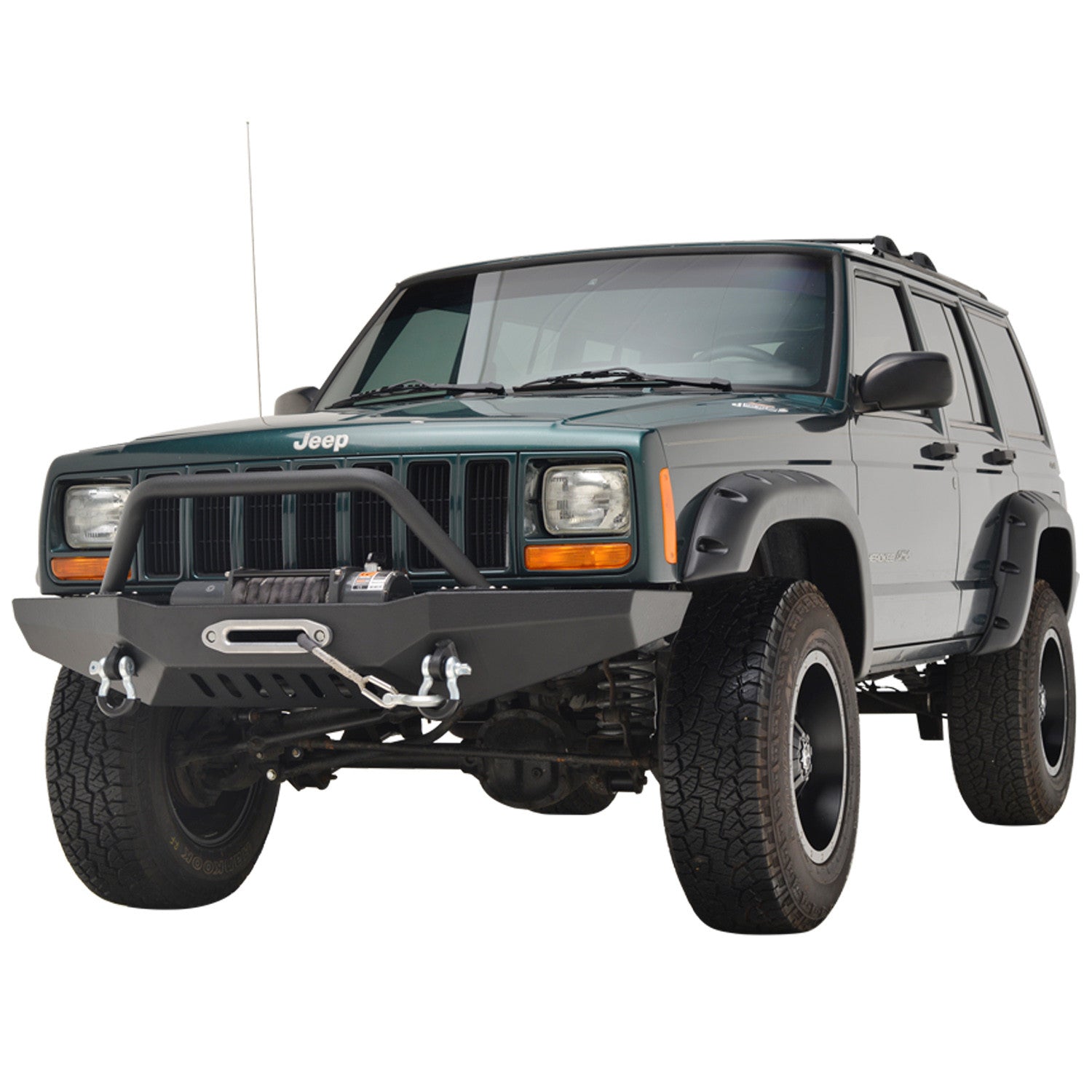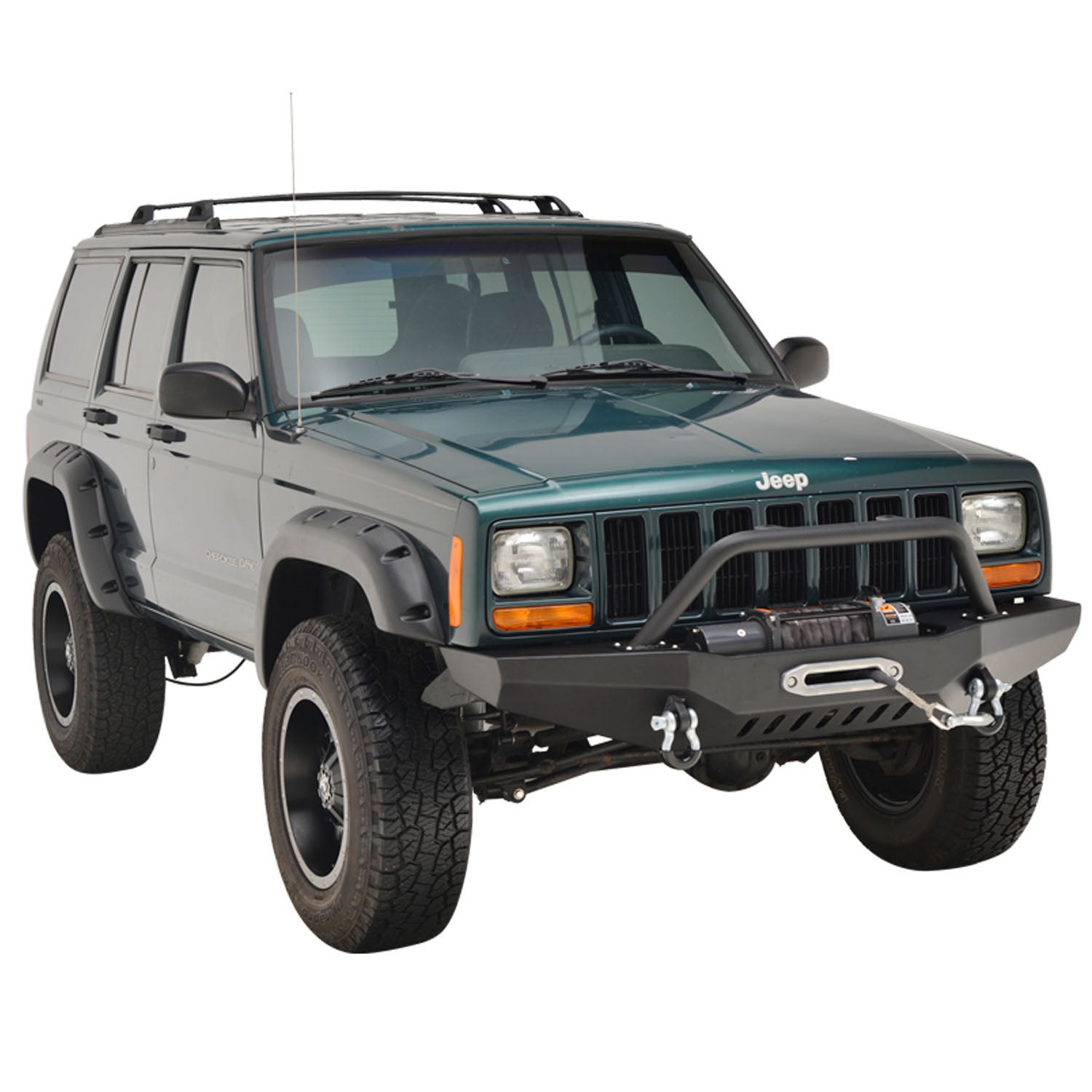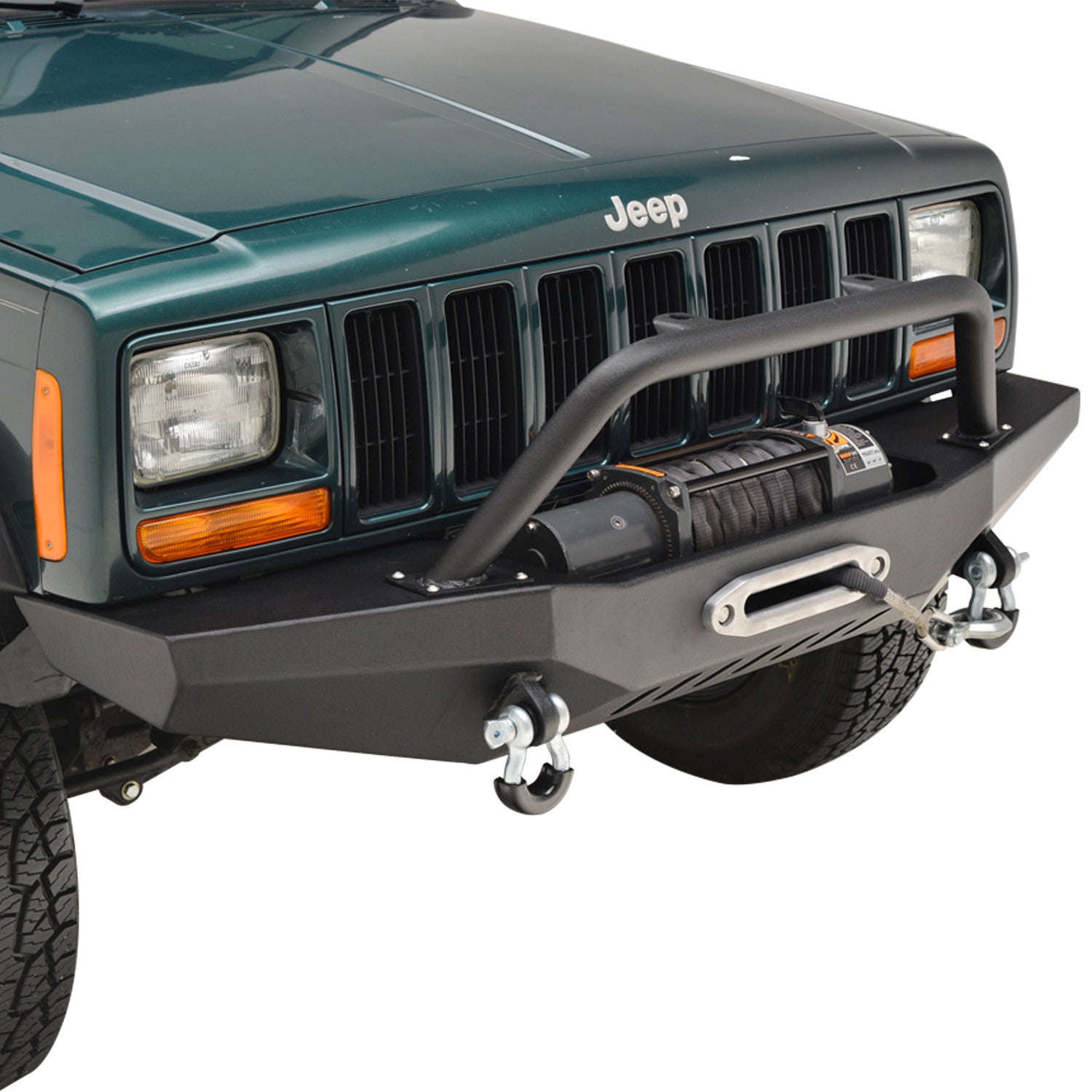 83-01 Jeep Cherokee XJ Front Bumper (51-0902)
The bumpers for the 84-01 Cherokee / 84-01 Comanche was engineered to provide maximum ground clearance.
Manufactured out of 5/32" cold rolled steel that is robotically welded to exact specifications.
The front bull bar is manufactured from 2" tubing and has two light tabs that can accommodate up to a 9" light. Its unique design is capable of mounting up to a 12,000 lb. winch.
Manufactured from 5/32" cold rolled steel
Optional 2" x.120 wall over rider with rear support kickers
Raised corners for better entry and exit under the most extreme conditions
Solid Mount D-Rings - Welds on the inside and out!
Built in winch plate to accommodate up to a 12k winch
One-Piece welded design
Two Stage Textured Matte Black Finish Powder Coat Finish
The front bumper is engineered to be a direct bolt-on upgrade replacement for your car's original stock bumper reusing the factory mounting points. No cutting or modifications required.