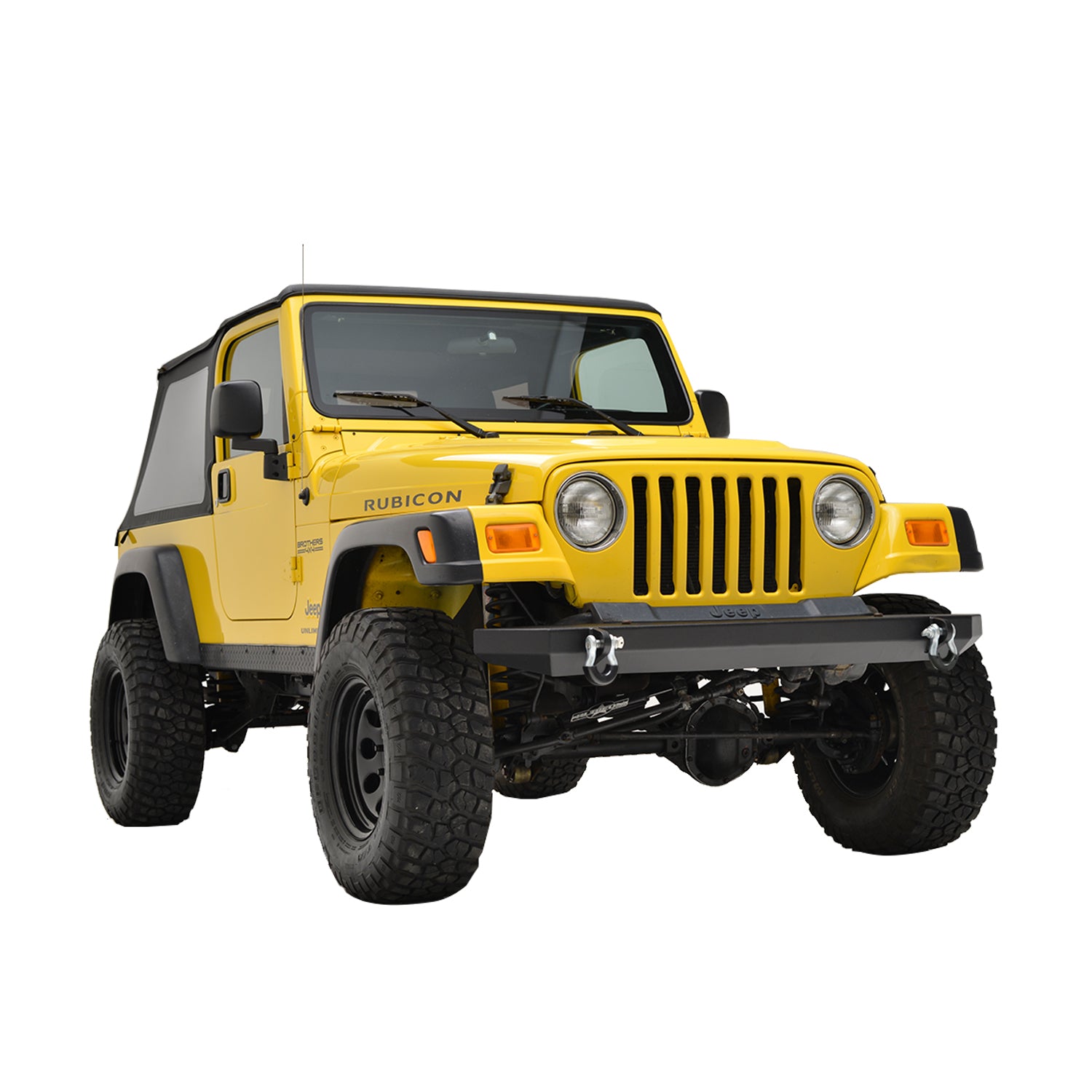 87-06 Jeep Wrangler TJ/YJ Full-Width Classic Front Bumper (51-0007)

87-06 Wrangler TJ YJ Bumper.
Fit: 1987-2006 TJ YJ Wrangler all models.
Made from 5/32 inch steel sheet and powder coated in textured black.
TJ YJ front bumpers are a modern on a classic design.
Shackle mounts are welded onto the bumper from the inside and outside for maximum strength. Two 4.75 ton D-ring shackles included. Isolators will prevent distracting rattling noise while driving.
Our front bumpers are engineered to be a direct bolt-on upgrade using just basic hand tools, so there is no drilling or cutting required for a clean straight forward installation.
The front bumpers are made to withstand anything that gets in their way while simultaneously providing your wrangler with the sharp-looking reinforcement you want!
TJ YJ rock crawler bumpers offer a heavy-duty design with maximum coverage, yet sleek enough to keep your wrangler safe even in the tightest conditions.