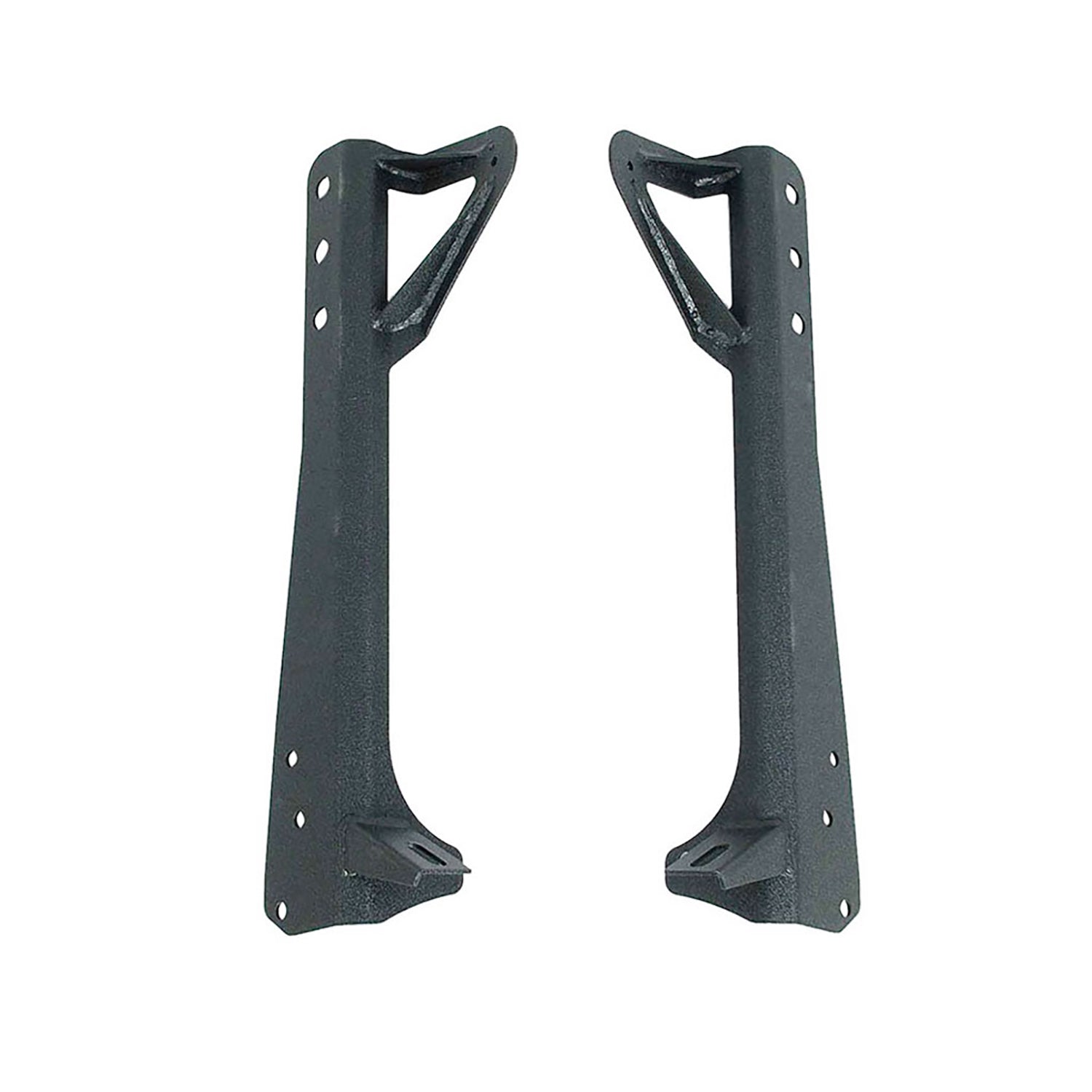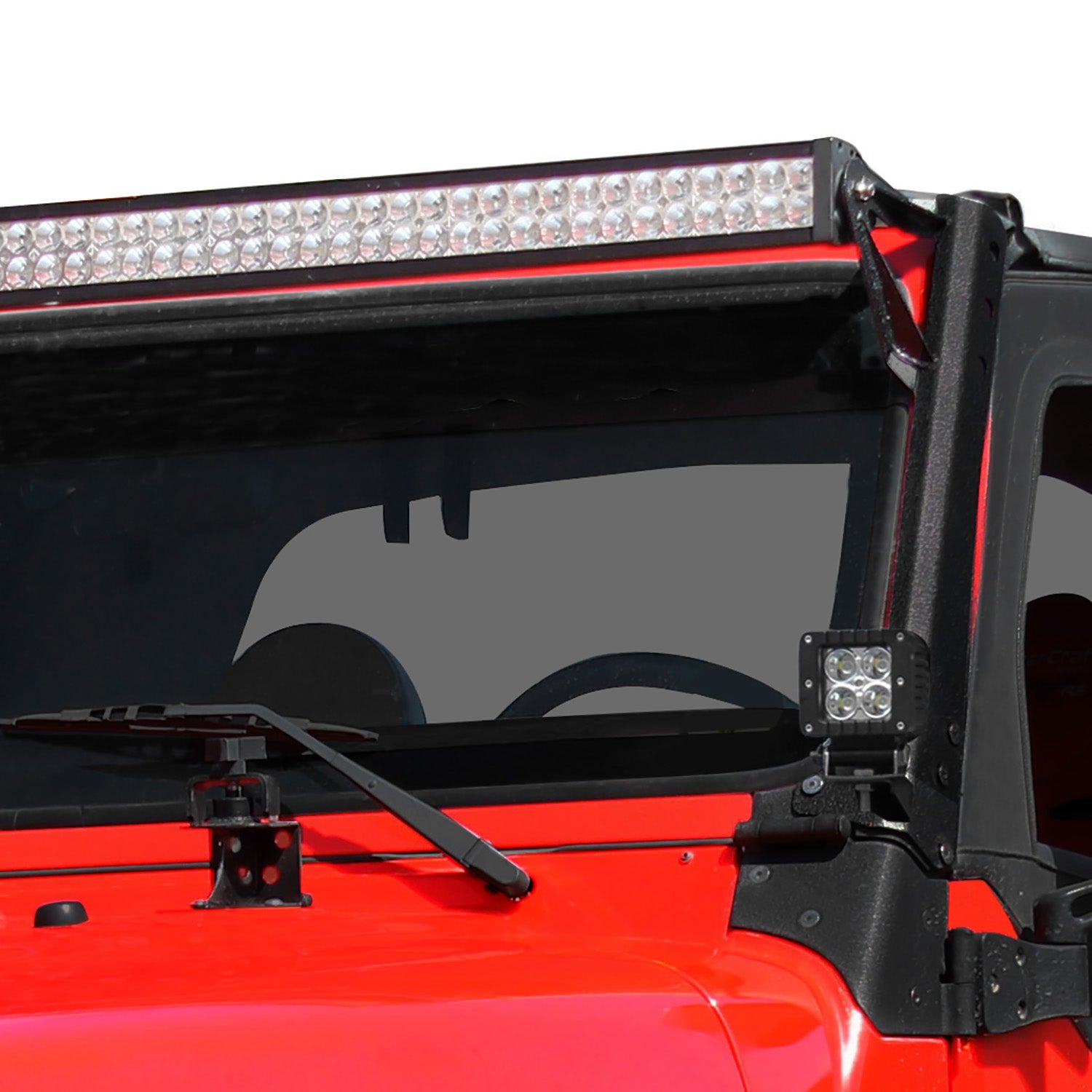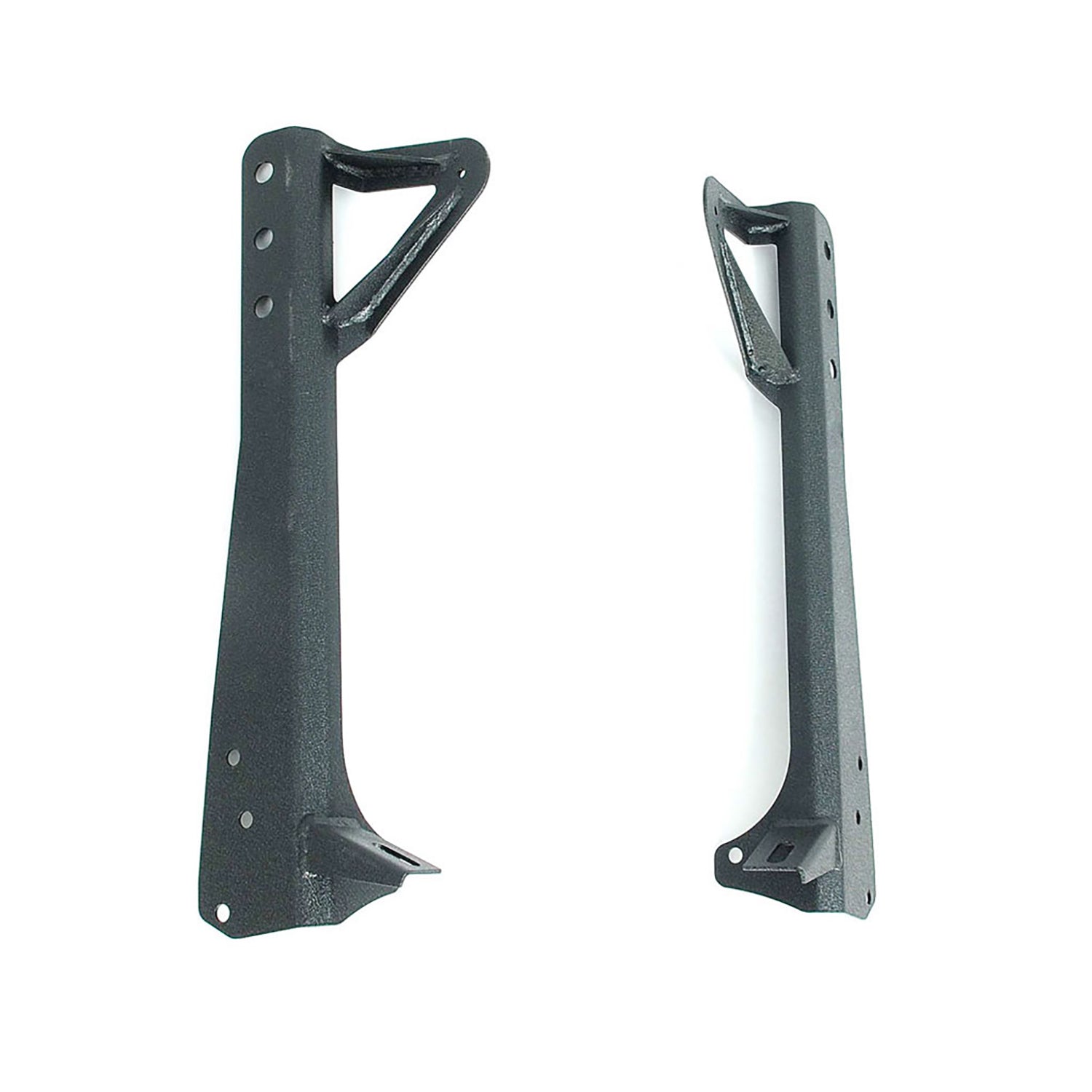 97-06 Jeep Wrangler TJ 52" LED Light Bar Mount Brackets (51-0452)
Windshield Light Kit
Compatible with 52" LED Light Bars
Windshield Frame Protection
Lower Auxiliary Brackets Designed to Install two 3" Square Lights
Solid Steel Construction
Black Powder coat Finish
Bolt On Installation
Includes Gasket to Protect Finish
Sold as a Pair
Fits 97-06 Wrangler TJ

Secure Your Light Bar. Add a new 52" single light bar to your 1997-2006 Wrangler TJ for improved off-road visibility. In order to install your light bar(not included), you'll need to attach this laser-cut, formed 52-inch windshield single light kit. If you're looking for a way to add some much needed front end lighting to your TJ, this pair of bolt-on brackets is a perfect option.

Quality Construction. Made from extremely durable steel, this pair of black powder coated brackets will secure any single 52" LED Light Bar to the windshield of your Wrangler JK. Protective gaskets are also included, designed to prevent any damage of your OEM paint when the brackets are installed.

Straight Forward Installation. These brackets are designed to install using the factory hardware from your windshield hinges, without any drilling required. Some factory windshield bolts will need to be removed, then install the gaskets and lay the brackets in place for a form-fitting clean appearance. Attach your light mount and install your light bar (not included) and tighten everything down. Once you wire in your light bar, your Wrangler will be all set to tackle any night time obstacle course you throw its way.