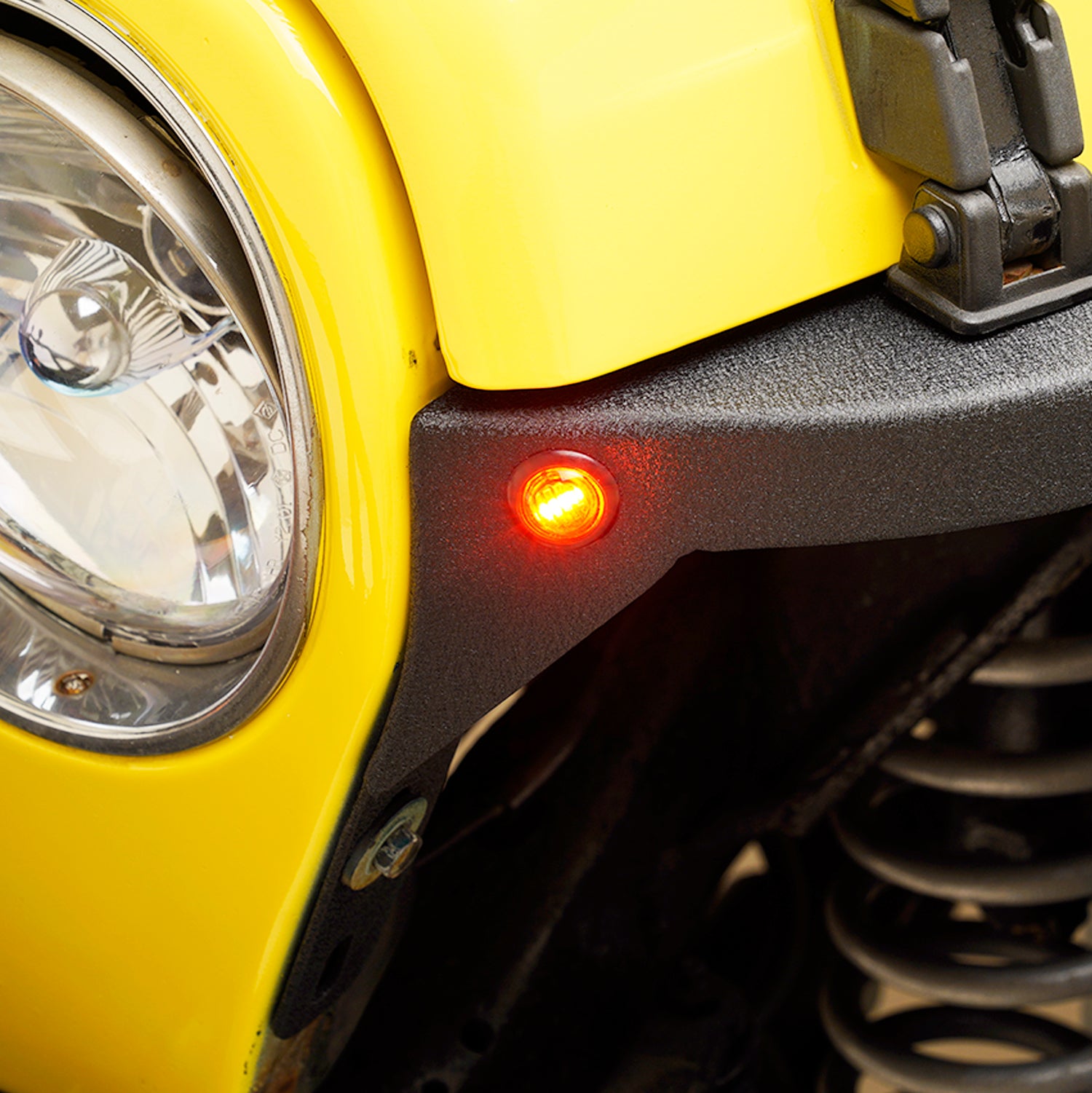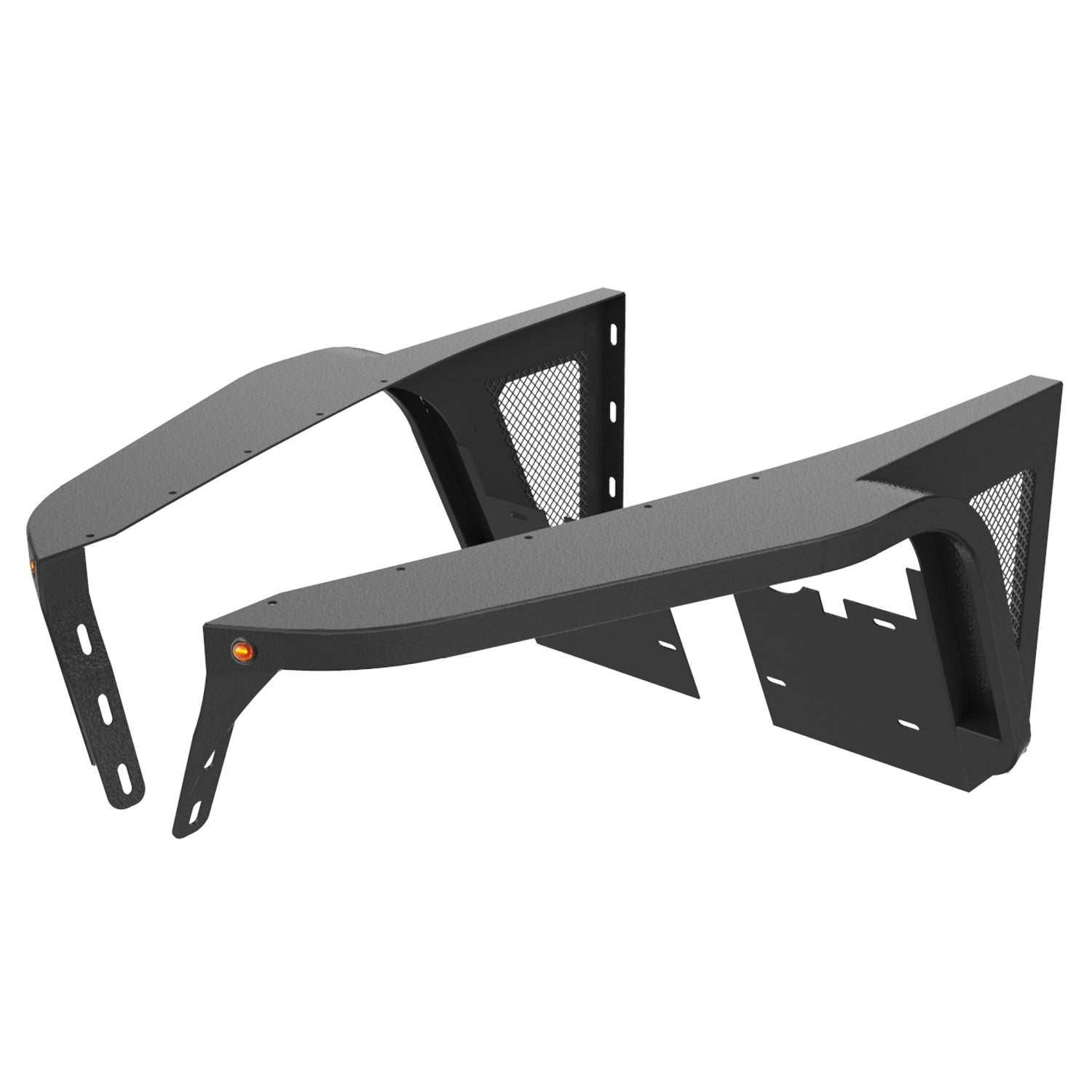 97-06 Jeep Wrangler TJ Edge 6.5 in Front Fender with LED Lights (51-0066)
Style and Protection.
Improve the styling of your TJ while adding extra protection with a set of armor fender flares. These flares will open up the wheel well to give your wrangler a more aggressive off-road appearance. These flares provide additional tire coverage to protect your rig from flying debris while giving you a little more room when upgrading to a beefier set of tires.
LED Turn signals included.
Product details:
*Cold rolled steel sheet.
*Black powder coat finish.
*Includes driver and passenger-side fenders.
had the foresight to design their front fender flares with turn signals lights. These two flare mounted LED turn signals will keep your Wrangler legal when driving on the streets.