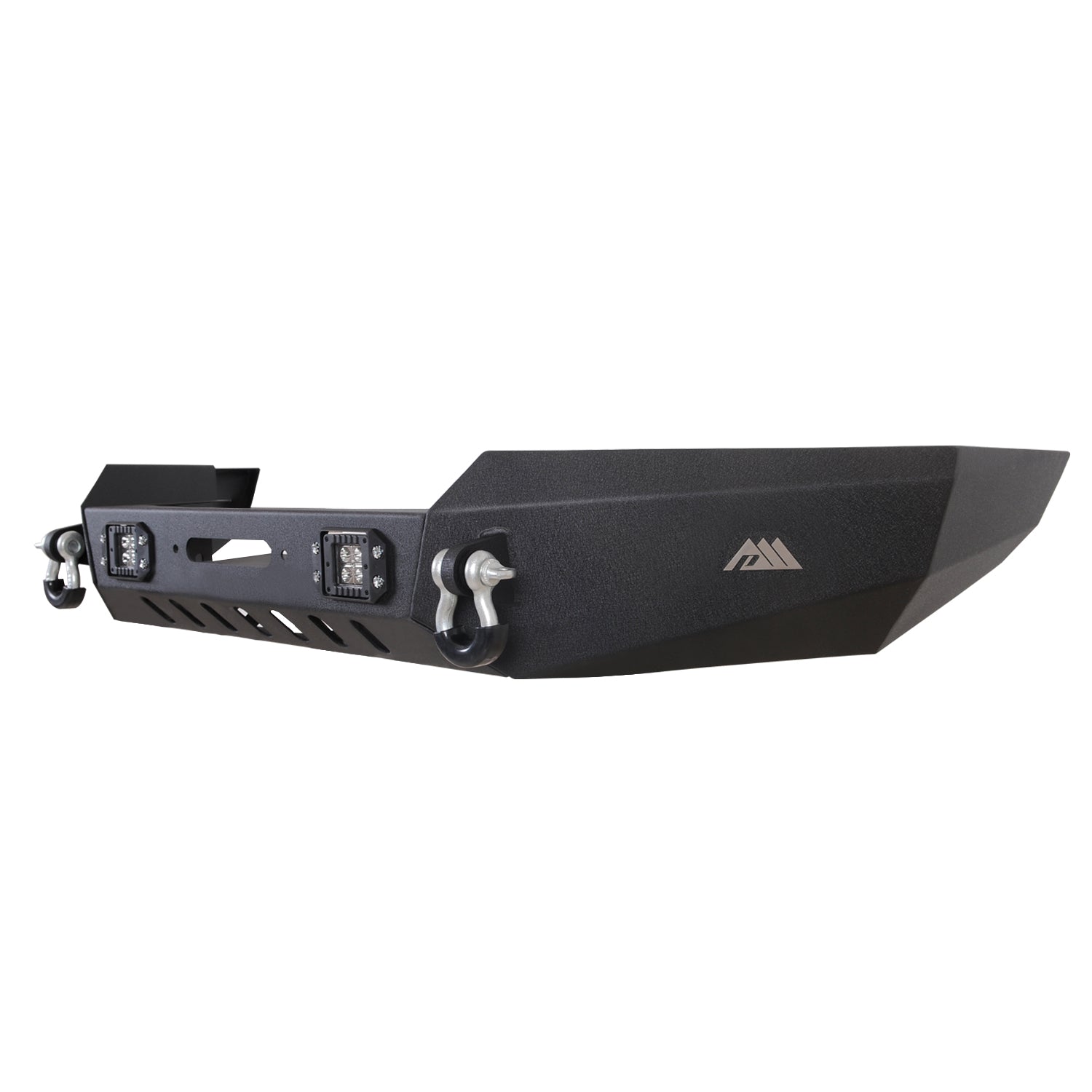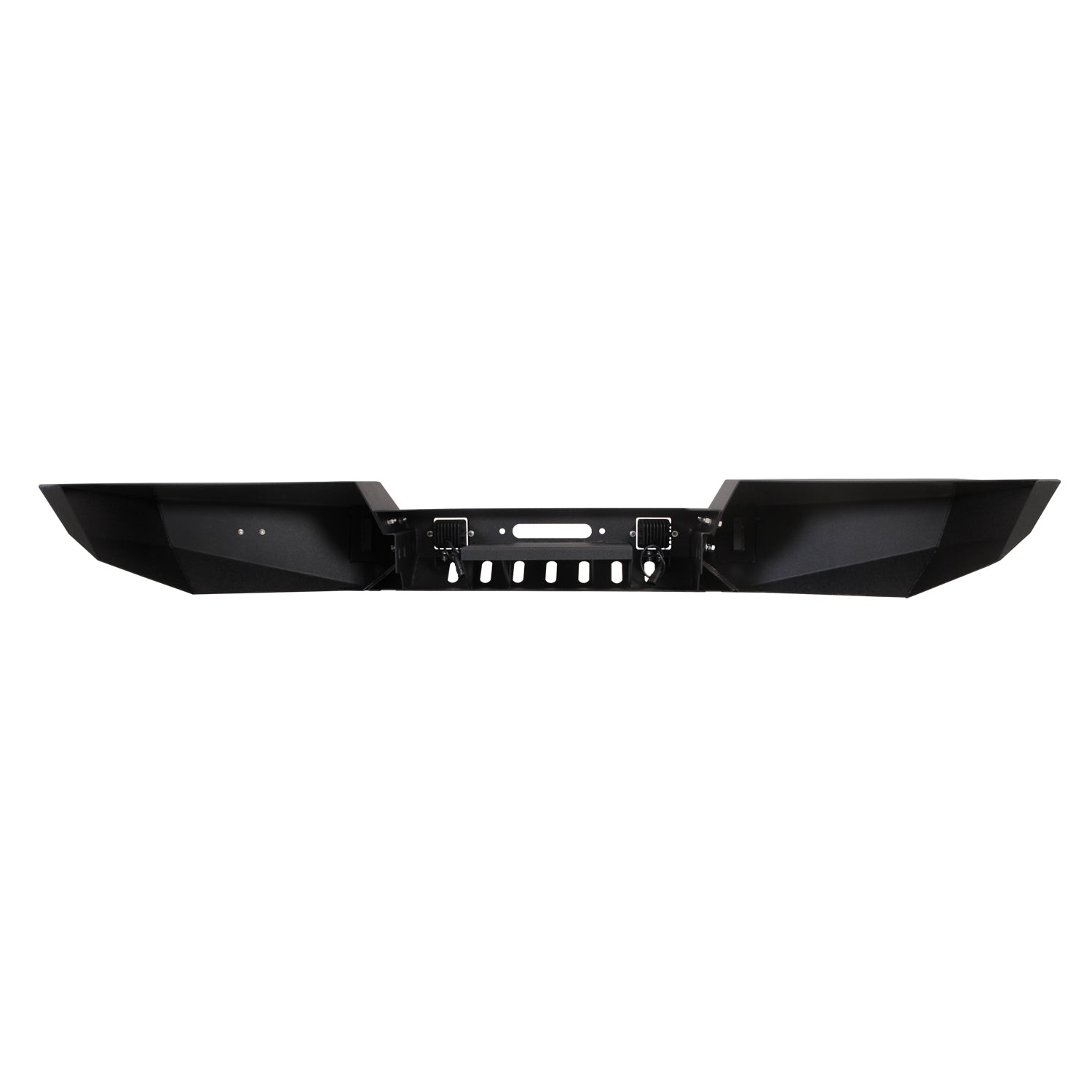 99-04 Jeep Cherokee WJ Front Bumper with LED (51-0804)

When it comes to off-road adventures has you covered. designed their Assembled Front Bumper with the adventurous off-roader in mind. This Bumper features two high strength D-Ring mounts with 9,500 lb. rated D-Rings, as well as a built-in winch plate that is capable of supporting a 12,000 lb. winch. Additionally this Assembled Front Bumper includes auxiliary LED lighting for complete confidence in any night time adventure.
Light The Night.
The Bumper is the perfect solution for those who like to run the trails late at night. Includes two high powered LED lights along with their Bumper. These LED lights not only give your Grand Cherokee a rugged off-road look, but they also help you "to see and be seen" even on the darkest trails.
Heavy Duty Construction.
manufactures their Front Bumper to exact tolerances from 5/32" thick mild steel plating tubing for superior strength and durability. The D-Ring mounts are welded both inside and outside for extra strength. Then completes the entire Bumper in a two stage finish using epoxy pre-coating and high-grade textured black powder coating for long lasting corrosion resistance.
Simple, Bolt-On Installation.
engineered their Modular Front Bumper to be a direct bolt-on replacement for the original stock bumper reusing the factory mounting points.
Application.
This Modular Front Bumper with LED Lights is designed for installation on all 1999-2004 Grand Cherokee WJ models.